Tuesday's announcement that the Trump administration would replace an Obama era rule regulating coal-fired power plants with a weaker one garnered a ton of coverage. Rightfully so, given that an analysis by the Environmental Protection Agency (EPA) showed the rule could kill up to 1,400 more Americans annually—an estimate that drew on public health studies the Trump administration has so far failed to suppress.
But there's been a steady drumbeat of suppressing and silencing science in other areas, particularly when it comes to climate change.
The Climate Science Legal Defense Fund (CSLDF) in conjunction with Columbia's Sabin Center for Climate Change Law has been tracking the ways in which scientific information is being removed from reports and public websites, in addition to how scientists themselves are being sidelined. As noted in a recent blog post, the group has documented 155 distinct examples since its "Silencing Science Tracker" was launched. The censorious actions go back to late 2016 during the transition. Overall, it translates to about one every four days.
The tracker culls examples from news reports and reporting by federal government watchdog groups. Lauren Kurtz, the director of CSLDF, told Earther that the recent poll of federal scientists by the Union of Concerned Scientists revealed seven new instances of science being censored, including limiting scientists at multiple agencies from discussing what were dubbed "politically contentious topics" like climate change. Because the tracker relies on people speaking out or reporters digging around, it's distinctly possible there are examples it's missing.
"It's a pretty constant drumbeat," Kurtz told Earther.
The EPA makes up more than a quarter of the entries. The most recent is an effort to block a damning health report, with other actions including wiping out its climate change website, disbanding science advisory boards, and proposing a rule to take sound public health research out of decision making under the auspices of being transparent. The latter is perhaps the most egregious, and could have the longest lasting impacts.

G/O Media may get a commission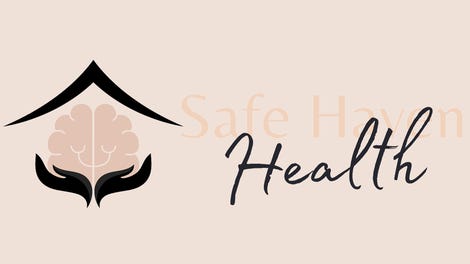 Addiction counseling
Safe Haven Health
"It's troubling from a public policy perspective but also a scientific level," Kurtz said about the transparency rule. "It's contradicted by all major scientific societies, and it's just a transparent way to claim this is pro-science while being pretty anti-science."

Toly Rinberg, director of the Sunlight Foundation's Web Integrity Project, said the EPA's wholesale deletion of its climate change site also stands out as a "unique incident" in terms of the scale. Earther reached out to the EPA last week for comment on why it hasn't come back and has yet to receive a response.
The damage is hardly limited to EPA, though. The National Park Service has reportedly asked scientists to avoid talking about climate change. USAID removed the words "climate change" from a report on sustainability where the report from the year before under Obama included them.
Taken together, Kurtz said they show being a government scientist can be pretty demoralizing. It also means government research on key topics from clean energy to improving forecasting may erode, putting the U.S. at a disadvantage geopolitically. And, of course, it can also affect trust in government.
Rinberg also pointed out that changing government messages and public access to information is hardly limited to science. He pointed to a recently released Sunlight Foundation report chronicling the Office of Refugee Resettlement taking down its staff directory. Elsewhere, policy guidance documents are being removed and their replacements aren't publicly available, leading to more confusion about what the government is up to and how to hold it accountable.
Which could be the whole point.