As someone who used to work in local news, I'm a sucker for local ads. They're practically in a world of their own. After spotting a billboard on Twitter for an Indiana dental office going by...wait for it...the Guardians of the Gums, I only had one thought: "Oh please let there be a commercial." Luckily for us, the galaxy has delivered.

This incredible Guardians of the Gums-inspired ad comes to us from ArDente Dental in Frankfort, Indiana. Please enjoy.
The commercial has been around for almost a year, but the ad campaign got an unexpected boost this week after Hector Parayuelos shared a photo of the billboard on Twitter—with the poetic tagline, "I Am Tooth."

As I looked into ArDente Dental, I found that this wasn't the only commercial parody the company has done. There are also ads taking inspiration from Justice League, Men in Black, and Star Wars, among so many others. It's a treasure trove of tooth puns and pop culture references—basically my most favorite combination of things now.
G/O Media may get a commission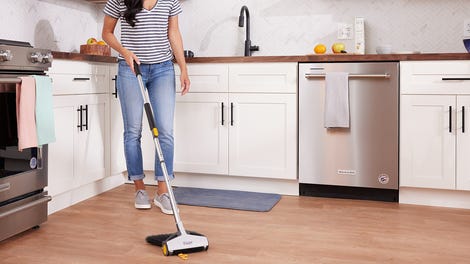 BOGO 50% Off
Flippr - BOGO 50% Off
Dentist Jill Snyder, who you might recognize as the mask-clad Star-Lord, told me her crew usually try to do a different one every month, either to keep up with what's popular or just to parody something she likes personally. She added that she and her team like to make the ads because they're fun, and kids and parents in their community seem to get a kick out of seeing them.
"We have people that mention them all the time...I'll have people stop me or the staff and will go, 'I love your billboard!'" she said. "We usually get a pretty good laugh out of it. You know, it's fun for my business, but I just enjoy it. It allows me to be creative, a different type of creative."
Here are more ads, because you know you can't get enough.
We are all Tooth.