These houses are perfect examples of making do with what you've got — even if it's a really, really narrow plot of land.
The Hollensbury Spite House in Alexandria, Virginia
The 7 ft (2.1 m) wide house was built in 1830.
(via Patricia Barden and Adam Fagen)
The 10.4 ft (3.16 m) wide Skinny House in the North End of Boston, Massachusetts
(Photos by John Stephen Dwyer 1 - 2)
The Gap House on an eight-foot-wide (2.5 m) site by Pitman Tozer Architects, London, 2007
G/O Media may get a commission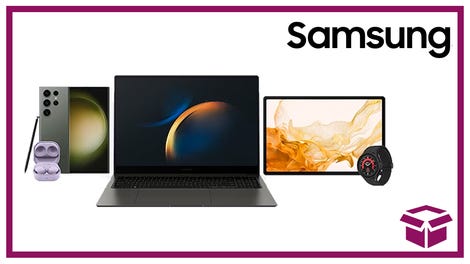 24 hour deals
Discover Samsung - Daily Deal
(Photos by Nick Kane, via Pitman Tozer Architects)
Lucky Drops, by Yasuhiro Yamashita, Atelier Tekuto, Tokyo, Japan, 2005
It is a long, narrow trapezoid with a lower base of 3.2m as the frontage, height of 29.3m as the depth, and upper base of 0.7m at the very end of the site. – according to the architect's website.
(via Atelier Tekuto)
A 12.5 ft (3.8 m) wide little house on West 46th Street in New York City
(via Scouting New York)
Silver House, by Boyarsky Murphy Architects, London
The street frontage is less than 10 ft (3 m) wide, but it's widest room is only 25 ft (7.5 m) broad.
(via Boyarsky Murphy)
The 47 inch wide Wedge in Milport, on the island of Great Cumbrae in Scotland, United Kingdom
(via Bruce McAdam and Google Maps)
City Lights, by Sculp(IT) in Antwerpen, Belgium, 2006
The almost 8 feet wide (2.4 m) wide house made from shipping containers has four floors for various uses: downstairs for work, dining on the first, relaxing on second, sleeping on third, and the roof is for enjoying the view from the giant bathtub.
(via Sculp(IT) and OpenBuildings)
A glass house by Fujiwarramuro Architects in Abeno, Osaka, Japan, 2008
(Photos by Toshiyuki Yano, via ArchDaily)
The 3.2 ft (1 m) wide by 32.8 ft (10 m) tall house of Helenita Queiroz Grave Minho with 3 bedrooms, a kitchen and two other rooms in Madre de Deus, Brazil
(via en.WikiArchitectura)
Paris, France
(via Alyosha Efros)
La Casa Estrecha, San Juan, Puerto Rico
(via Destinations by Mike Valore)
Rooftecture S, by Shuhei Endo, Kobe, Japan, 2005
The 65 ft (20 m) long and 5-13 ft (1.5-4 m) wide house has two floors and a 710 sq ft (66 sqm) area.
(via Shuhei Endo)
Narrow buildings in Macau
(via Jonas Merian)
Keret House (Dom Kereta), designed by Jakub Szczesny, built in Warsaw, Poland, 2012
The windowless house is 122 centimeters (4 ft) wide on its widest point, but it's really bright in the inside.
(Photos by Polish Modern Art Foundation, via ArchDaily)
The 9.5 ft (2.89 m) wide 75 1/2 Bedford Street in Greenwich Village, New York City
(via Town Real Estate)
Oude Hoogstrat 22 in Amsterdam, Netherlands
Thin houses of Japan
(via Mike's Blender, Joseph Tame, M. Terada, citieskaku and David/whooba)