No animal deserves a monument more than a dinosaur. That's why some of the weirdest, biggest, and most awesome (in the original sense of the word) statues in the world are devoted to these extinct beasts. Here are some of the most mind-boggling.
Kissing dinosaurs, Erenhot, Inner Mongolia Autonomous Region
In the border town between Mongolia and China there are two Brontosauruses are kissing above the highway. You can see more of the weirdest Chinese monuments here.
G/O Media may get a commission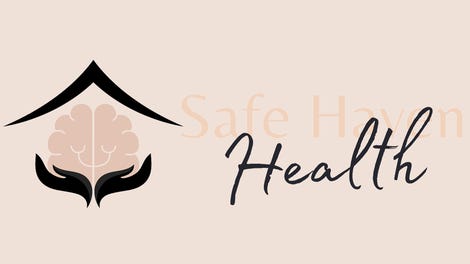 Addiction counseling
Safe Haven Health
This isn't the only dinosaur statue in Erenhot: they have 48 of them!
(via AsiaObscura, Phineas Fogg Fan Club, China News and Wikimedia Commons/Hannob)
Dinosaurs, somewhere in Oregon
Lystrosaurus, the "swamp lizard" — actually a therapsid, not a dinosaur.
Psittacosaurus, the giraffe-parrot lizard
Dimetrodon — a synapsid who lived millions of years before the dinosaurs.
(via SmugMug)
A homemade T-Rex statue in Tonawanda, New York
(via Waymarking)
A stainless steel origami style dinosaur, by Mark Jalland in Radcliffe, UK
(via Waymarking)
A 15 ft (4.5 m) high Metallosaurus in Slocan, British Columbia, Canada
(via Waymarking)
Near Interstate 15 in the vicinity of Victorville, California
(via Smithsonian Mag)
Chrome Tricerotops in Dallas, Texas
(via Photobucket)
A Pachycephalosaurus in Québec, Canada
(via Waymarking)
A Man-eating monster in Israel
(via Niv Koren/DeviantArt)
Metalosaurus in Mannheim, Germany
(via Travelblog)
Somewhere in Canada
(via Fred Grinstein)
Colorful ones in Drumheller, Alberta, Canada
(via Moose And Squirrel)
Near Duluth, Minnesota
(via Smithsonian Mag)
A statue at Millenium Park, Chicago, Illinois
(via Silly America)
A Duckface Trachodon at Brookfield Zoo, Chicago, Illinois
(via Scott Anselmo)
At Traders World in Monroe, Ohio
(via Scott)
Topiary dinosaurs in Santa Monica, California
(via John Geraghty)
A roadside attraction in Arizona
(via Vagabond Journey)
The Glendisaurus near Highway 16, north of Glendive, Montana
(via Liverworks)
The statues of Lituo Landscape Science & Technology Co.
(via Alibaba)
The Huntsville Dinosaur, made from polyfoam and wire, created by Leo Cate
(via Waymarking)
A big green dinosaur and a metallic skeleton, Bedrock City, Arizona
(via mlhradio)
The Triceracopter
(via e621)
Near I-40 in New Mexico
(via citizenkerr)
A Stegosaurus, outside the Visitor Center at Dinosaur National Monument in Utah, United States
(via Waymarking)
A life-size T-Rex with a jersey of soccer team Eintracht Frankfurt, front of the Senckenberg Natural Museum in Frankfurt, Germany, 2013 and a Brontosaurus with a Jonathan Toews (Chicago Blackhawks) jersey, outside of the Field Museum in Chicago, Illinois, 2009
(via PuckJunk and China Daily)