They're already among the hardest materials on the planet, but modern industrial applications are quickly pushing both natural and man-made diamonds to their structural limits. However a new method of diamond making has resulted in a stone that's harder than any other ever seen.
Constructed by researchers Yongjun Tian and Quan Huang at China's Yanshan University, this artificial diamond began as layered sheets of carbon but were transformed into a polycrystalline diamond by subjecting the sheets to massive pressures and temperatures. Polycrystalline means that the stone isn't a single matrix of atoms but rather lots and lots of nanoscale shards, called "domains," that have compressed into a single unit. These domains actually strengthen the overall structure so the more and smaller domains you have, the stronger the stone as a whole will be.
The super-hard diamond that they created reportedly can withstand pressures of nearly 200 gigapascals (GPa)—roughly 1.9 million atmospheres—before shattering and can be heated to 1,796 or 1,932 F (980 or 1,056C) before oxidizing. Natural and other artificial stones would crush under half that pressure and oxidize at nearly 300 degrees less than these stones.
The researchers hope to eventually parlay this technical advance into a new class of super-tough industrial materials. Their research has just been published in the latest issue of the journal, Nature. [Live Science]
G/O Media may get a commission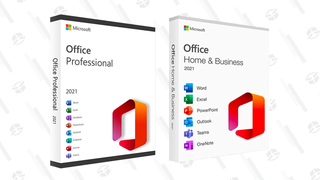 89% off
Microsoft Office Professional 2021 Lifetime License