This wooden desk doubles as a playable pipe organ: push in the various drawers and air flows into the wooden pipes.
And if you play one particular song, it unlocks a secret compartment. Clues as to the secret tune can be deciphered by solving more than 20 puzzles incorporated into the desk's design.
It's the creation of Denver-based woodworker Kagen Sound (yes that's his real last name — he had it legally changed from Schaefer in 2013), who holds a degree in math from Colorado College. But his first love is woodworking and art, and carved puzzle boxes are his specialty. Several years ago, he made a puzzle box that would only open when a specific tune was played on it, and decided to extend this principle to the design of the pipe organ puzzle desk.
It took him roughly five years to complete the desk; even the screws are made of wood, as is the pneumatic memory board. Adjust the pegs on the back of that memory board, and you can "reprogram" the secret tune that will unlock the hidden compartment.
G/O Media may get a commission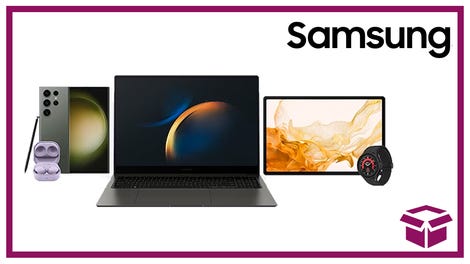 24 hour deals
Discover Samsung - Daily Deal
The biggest challenge was realizing that air was as much a material as wood. "I knew how to make air passages and switches from wood, and I assumed as air flowed through these mechanisms it would cooperate," he told Twisted Sifter. "Many prototypes later, it became clear that air has a personality of its own too. It doesn't always flow directly through a passage, it has eddies, like a river."
Kagen also found inspiration for his desk in the work of an 18th century German maker of mechanical furniture named David Roentgen. Marie-Antoinette was a devoted patron, and Louis XIV purportedly paid him 80,000 livres to build an 11-foot mechanical desk that looked like a commode on the outside — a one-of-a-kind piece that was sadly lost during the Napoleonic wars.
Roentgen wasn't an especially gifted cabinetmaker in the eyes of some critics, per the Enclyclopedia Brittanica (1911 edition) entry devoted to him, which declared his work to be largely sub-par in craftsmanship and "tainted by commercialism." Where he excelled was designing intricate mechanical features, such as a roll top desk with a single pull that released various springs and latches to reveal hidden drawers and compartments.
I think Roentgen would approve of Kagen's pipe organ puzzle desk.
Images: Kagen Sound