St Anthony's Fire was one of the things that made the Middle Ages a horrible time in which to live. People would feel a pricking sensation in their arms or legs. This would turn to burning pain, and the arm would swell and redden before turning gangrenous and dropping off. You were lucky if the limb simply died without taking you with it.
It happened without any apparent cause, and would abate, or not, also without any cause. The disease got its name because people would pray to St Anthony, and visit abbeys and other sacred sites associated with the saint, in an attempt to cure themselves.

While we can't be absolutely sure what caused St. Anthony's Fire, most people would put their money on a little creature called Claviceps purpurea, otherwise known as the ergot fungus. Ergot grows on cereal grains, infecting the ovaries of the plants. When it gets cold, the fungus sends out a dark black spur.
Ergot also produces alkaloids, which affect the human system. At first the symptoms are mild; a person suffering from ergot poisoning can expect fatigue, nausea, and diarrhea. As the poisoning gets worse, it can throw people into convulsions. St. Anthony's Fire comes on when the ergot causes vasoconstriction in the outer limbs. Blood vessels shrink, depriving the limbs of necessary oxygen and nutrients, and letting them essentially die and rot while still on the body. Just as a bonus, ergot poisoning can suppress the immune system, and can be transmitted, via breatfeeding, from mother to baby, so even people who don't eat poisoned grain can feel the effects.
G/O Media may get a commission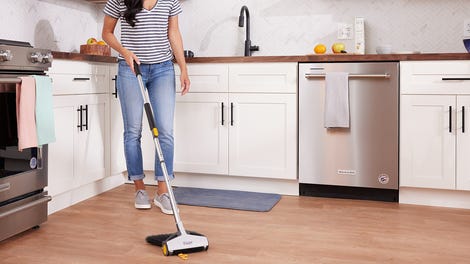 BOGO 50% Off
Flippr - BOGO 50% Off
Medieval peasants weren't stupid. They knew not to eat bad grain, but few had the resources to store grain in such a way as to keep the fungus from spreading, and many couldn't afford to turn down any food whatsoever. Some probably were happy to grind up the fungus and sell it to others as good grain. This is how outbreaks of ergotism took out people by the tens of thousand. The first documented outbreak happened in the Rhine Valley in 857. In Russia, where long damp winters fostered the spread of ergot, infant mortality skyrocketed during ergotism outbreaks.
The largest outbreak, though, happened in France in 944. Forty thousand people across France died before the epidemic abated. By 1039, people in France began building hospitals specifically for those afflicted with the disease. In the next few hundred years, over 370 different hospitals got built, and the victims kept coming.
Even today, desperation due to starvation and bad quality control leads to occasional outbreaks of ergot poisoning. St Anthony's Fire is not a mystery anymore, but it is still a problem.
Image: Claude De Brauer.