Last month, the European Space Agency and Roscosmos lofted their ExoMars mission into space. Now, it's sent back the first image from its journey to the Red Planet.

This grainy image was captured by the Colour and Stereo Surface Imaging System (CaSSIS) aboard the mission's Trace Gas Orbiter. It might not look much, but it demonstrates an important technique that the spacecraft will use to image the surface of Mars over the coming years. The ESA explains:
The picture shows the result of taking one CaSSIS frame, turning the camera's rotation mechanism, and then taking another. By subtracting the two frames, a series of bright and dark spots are seen, all equally offset from each other, demonstrating that these are positive and negative images of the same stars. In operation at Mars, about 400 km above the planet, CaSSIS will sweep out a swath as TGO approaches it, then turn the rotation mechanism by 180º and image the same swath as it recedes. By doing so, CaSSIS will make stereo images of the surface.
The arrival of the image back on Earth is another positive result for the mission. After a successful launch, the Orbiter's control, navigation and communication systems have all been successfully tested, with its 2 Mbit/s data signal able to beam back this image.
The mission is actually made up of two robotic probes—the Trace Gas Orbiter (TGO) and the Schiaparelli entry, descent, and landing demonstrator. Together, they'll search for evidence of biologic and geologic activity on Mars.
G/O Media may get a commission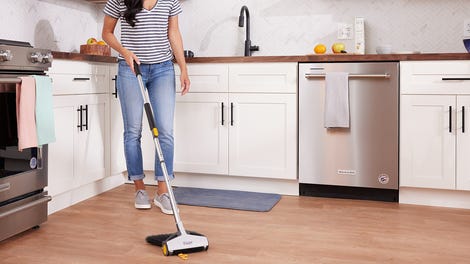 BOGO 50% Off
Flippr - BOGO 50% Off
[ESA]