Are you terrified for the safety of your yet unborn child? No? Well, maybe you should be, as it seems that all sorts of professions get exposed to chemicals which can lead to problems for fetuses, and that goes for both parents.
The journal Occupational & Environmental Medicine recently published a number of studies linking certain jobs and and work types as increasing the risk of certain birth defects. For one, mothers exposed to organic solvents in the workplace were more likely to have children with congenital heart defects. Likewise, women who worked long hours with large amount of time spent standing saw lower growth rates in the third trimester.
It's not just the mothers who can influence the health of the baby. One new study paints a link between what can only be described as a litany of professions in the father and birth defects. Some jobs saw a spike in three or more types of birth defect:
mathematicians, physicists, computer scientists; artists; photographers and photo processors; food service workers; landscapers and groundsmen; hairdressers and make-up artists; office and admin support workers; sawmill operatives; those working with petrol and gas; those working in chemical industries; printers; those operating cranes and diggers; and drivers.
And some jobs were associated with specific defects:
artists (mouth, eyes and ears, gut, limbs, and heart); photographer and photo processors (cataracts, glaucoma, absence of or insufficient eye tissue); drivers (absence of or insufficient eye tissue, glaucoma); landscapers and groundsmen (gut abnormalities).
G/O Media may get a commission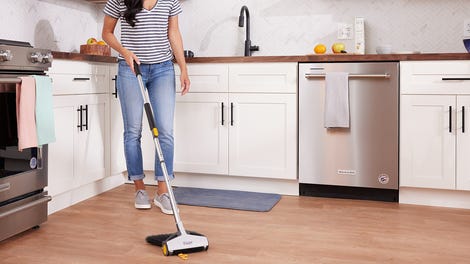 BOGO 50% Off
Flippr - BOGO 50% Off
This study doesn't draw links between specific exposures that might be the problem — what do mathematicians get exposed to regularly? — but it does show where further research could go.
Top image: Lisa S/Shutterstock