Did you ever dream of visiting the small town in Back to the Future? Well, now might be your chance. This summer, a group called Secret Cinema is building a full-scale version of Hill Valley in a secret London location. And rumor has it that you'll be able to immerse yourself in not only the 1955 and 1985 version — but there will be a secret portal to the 2015 version as well.
Secret Cinema is a British company that creates immersive and interactive environments where people can watch modern classics. In 2009, they built a faux Coney Island for a screening of the 1979 movie The Warriors. And in 2010 they had a screening of One Flew Over the Cuckoo's Nest in a former hospital. They even did Blade Runner a few years ago, converting a London warehouse into dystopian Los Angeles in 2019.
For this summer's Back to the Future event, DeLorean time machines will whisk participants between the two worlds of 1955 and 1985. There will even be a 1955-style "Enchantment Under the Sea" dance after each screening, complete with a surprise headline band every night. The location of the main event is even a secret at the moment.
"We shall play heavily on the innocent dream-like world of 1955 and the nostalgic pre-mobile phone world of 1985," organizer Fabien Riggal told the London Evening Standard. "We want the audiences to forget their current world and take an adventure."
G/O Media may get a commission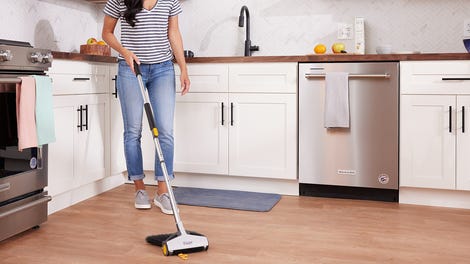 BOGO 50% Off
Flippr - BOGO 50% Off
The 2015 version of Hill Valley sounds like it won't be a major component to the experience, but rumor has it that finding the right alleyway will give you a peek into that far-off, futuristic world.
Sadly for some of us (read: me), Secret Cinema is based in London, and that's precisely where this version of Hill Valley, California will be built. So those of us here in places like the real California will have to settle for living vicariously through our British friends — and the inevitable photos and videos that find their way out into the world.
Starting today you can buy tickets for the event. But they won't be cheap. The screenings will run from July 24 until August 10 and set you back £53.50 ($90) for a single adult ticket, £25 ($42) for kids or £140 ($235) for a family pass which gets 2 adults and 2 children into the event.
No mention yet if there will be a take on Biff's seedy, low-rent-Vegas version of the town in 1985. Nor whether there will be any trips to the Wild West, like in the third version of the film that most of us pretend never happened. But judging by the incredibly immersive nature of past events, expect anything.
Below, video of the Secret Cinema event for Blade Runner back in 2010:
---
Images: Screenshots from Back to the Future and Back to the Future Part II