The Rockaways are in a state of emergency. They haven't had power in a week, and it doesn't appear to be coming back any time soon. Independently operated aid distribution centers have been popping up, helping people get the food and supplies they need, but given gas shortages, it's been hard to keep things up and running at night.
One station, though, is being powered by a massive, mobile, solar power array strapped to a truck. This is the Rolling Sunlight, a truck that Greenpeace built about 10 years ago. It's able to store 50 kilowatt-hours of energy. The solar panels charge an array of batteries inside the truck. That then feeds an inverter that can then turn that energy into 120/240 AC, and from there they are able to run enough lights to keep a decently-sized area lit through the night.
"In a pinch we can even run welders or 240 stoves off of it," said Greenpeace's Joshua Ingle. What's most impressive is that from the moment they pull up until they're fully up and running, it only takes them about 15 minutes. Fifteen! They also have a pair of wind turbines they can deploy, but the conditions haven't been right for them recently.
Greenpeace has had Rolling Sunlight set up since last Wednesday night, many days before the Red Cross or FEMA were on the scene. They've been able to get five solid days/nights of power, with one shorter night due to a particularly cloudy day. For such occasions they do have traditional generators they can use.
G/O Media may get a commission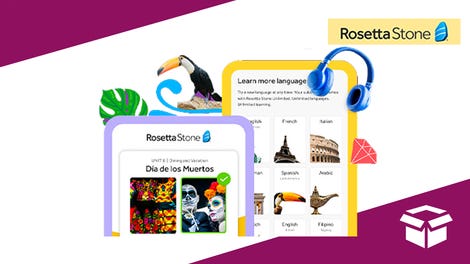 Extra 20% off
Rosetta Stone Lifetime Subscription - All Languages
It's great to see some outside-the-box thinking applied to emergency relief. This is the only solar truck Greenpeace has in the United States, though, and it's only able to power one aid station. So, if you've been cooking up some sort of slick alternative energy generator, you have thousands of people eagerly hoping to be your first beta testers.