Alright, tomorrow is the Wednesday for DC, a.k.a. the day they restart Batman, Superman, Wonder Woman, and just about every other superhero, save Ambush Bug. Now begins the biggest comic book gambit in recent memory.
First Issues
DC has only two comics coming out this week: the fifth and final issue of Flashpoint and the first issue of Geoff Johns and Jim Lee's Justice League. Why is that? As announced earlier this summer, DC's relaunching their entire superhero line with first issues. Flashpoint #5 waves good-bye to the "old" DC Universe, whereas Justice League #1 ushers in the "new" DCU. It'll be interesting to watch how this all pans out, especially with DC going same-day digital with its entire superhero line.
But DC isn't the only publisher premiering big releases this week. Dark Horse's Angel And Faith hit stands as well. In this series by Christos Gage, Angel's in rough shape after the cataclysmic events of Buffy: Season 8, and Faith must help him get back to brooding.
G/O Media may get a commission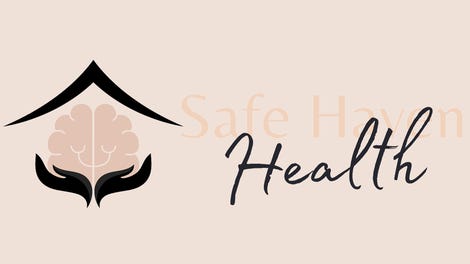 Addiction counseling
Safe Haven Health
Finally, Jonathan Hickman's Ultimate Hawkeye also kicks off. That crack-shot archer is looking more like Jeremy Renner than ever nowadays.
Other Releases
Warren Ellis pens a new storyline on Secret Avengers this week. His inaugural issue includes the super-clean artwork of Phonogram illustrator Jamie McKelvie. In this arc, Steve Rogers and the gang investigate a leak of Von Doom radiation, a.k.a. the hazardous byproduct of time travel.
There are also new issues of Deadpool MAX, Sixth Gun, Locke and Key: Clockworks, and The Mighty Thor. There are also new-reader-friendly .1 issues of Journey Into Mystery and Herc.
Graphic Novels
Even though it's not on the preview list, Brian Ralph's horror survival graphic novel Daybreak comes out August 30. The book is a tour through the zombie wasteland from a first-person perspective — we thought Ralph's take on the undead was artful, and we'll be talking more about this book later today.
There's also a crop of some fun-looking retro graphic novels (the first volumes of The New Teen Titans Omnibus and the Steve Ditko Omnibus) and some good Marvel trade paperbacks (Warren Ellis' run on Thunderbolts, the first arc of Uncanny X-Force). Also, if you have approximately $300 lying around, you can pick up Jeff Smith's entire run on Bone in an oversized color hardcover edition.
As usual, here's the list of everything being released to comic stores tomorrow, and you can find your nearest comic retailer here. Rock over Neo-Tokyo, rock on Skrullos! Weeping Gorilla Comix — does Alan Moore care enough to write it?