Two year-old Hannah Warren passed away this past Saturday at the Children's Hospital of Illinois. Born without a trachea, she was the youngest recipient of a bioengineered organ — one that was grown from her very own stem cells. She will be remembered as a pioneer in regenerative medicine.
The experimental procedure was a last-ditch effort to save her life — one that had to be approved by the U.S. Food and Drug Administration. She had been living in the intensive care ward, wholly dependant on a breathing tube. Like others facing this extremely rare condition, she was only given a 1% chance of surviving, hence the impetus to do something radical.
Regrettably, it wasn't enough. Though her new trachea was performing well, her lungs went from fairly good, to weak, to poor.
A hospital statement noted that Hannah couldn't "overcome additional health issues that were identified as her care progressed."
G/O Media may get a commission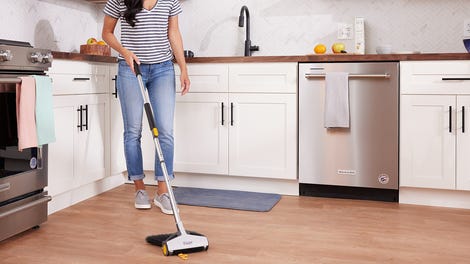 BOGO 50% Off
Flippr - BOGO 50% Off
The bioengineered trachea was developed by the Karolinska Institute's Dr. Paolo Macchiarini. To make it, he took a half-inch diameter tube made from plastic fibers, bathed it in a solution containing stem cells taken from Hannah's bone marrow, and incubated it in a bioreactor.
"She is a pioneer in stem-cell technology and her impact will reach all corners of our beautiful Earth," read a family statement.
Sadly, it's still early days for regenerative medicine, and setbacks like this are going to happen. But cases like this — in which genuine attempts are made to prolong life — will most certainly serve to improve and refine more effective procedures.
Image: OSF Saint Francis Medical Center.