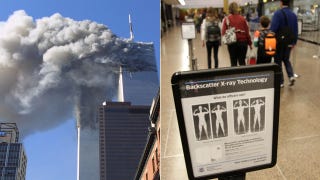 Ever wonder how we went from carefree flying to mandatory groping at airport gates in less than ten years? Or how the Joint Special Operations Command grew from an unknown hostage rescue team into the crew that killed Bin Laden?
PBS Frontline is airing, Top Secret America, a documentary that explores how the government manipulated the public and expanded its powers all in the name of homeland security. This documentary and its accompanying book is the work of Washington Post reporters Dana Priest and William M. Arkin who spent two years investigating these secret government operations. You can find out when this show will air by checking your local listings here. [PBS Frontline]
---
You can keep up with Kelly Hodgkins, the author of this post, on Twitter, Google + or Facebook.