We've seen five episodes True Blood — with only about 30 seconds of Russell Edgington (most of which he spent looking like aborted Voldemort from the final Harry Potter). Well NO MORE, KIDDOS.
This brand new trailer, which debuted at San Diego Comic-Con, has turned True Blood into the Russell and Friends show. Thank the maker! Watch our main man go hog wild and screw with everyone. Also, Bill looks like he's high and Tara is a stripper now (GOOD GRIEF). We've got the brand new trailer and the full report from the Comic-Con panel, right here.
So now that you've seen Tara do the up down on the poll, let's talk about what went down in the Comic-Con panel. In addition to the main cast members, Alan Ball and newcomer Christopher Meloni also joined our favorite vamps, werewolf, fairy, shifter, and Jason. MELONI!
The cast took the stage and immediately started making lofty promises about their characters' futures. Tara (Rutina Wesley) is starting to finally act like a vampire, drinking humans and wearing leather and all that lot. As she grows so does her relationship with her maker Pam (Kristin Bauer von Straten). "(Tara) sees a whole different side of Pam," said Wesley. "And I think that sorta warms her in the heart to see somebody care for her."
Speaking of Pam and her fabulous Wal-Mart sweatsuit moment, we can look also look forward to crimped hair from the lady of Fangtasia. There was also talk of a Sam-Pam scene. What could that involve, fingers crossed this means Wall Street Banker Sam comes back for this moment.
G/O Media may get a commission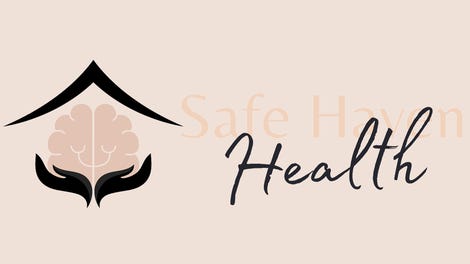 Addiction counseling
Safe Haven Health
Meanwhile, Alexander Skarsgård elaborated on his bromance with Vampire Bill — labeling it as a Butch Cassidy and the Sundance Kid relationship. Yeah, if Butch and the Sundance Kid boned.
And more importantly Meloni parted the people seas of the convention with his voice proclaiming that he, too, had wished death on the Vampire Child.. "Alan had given me a heads-up that (one of the Guardians) was going down. … And I took one look at the kid and I said, 'Please Alan, him! And I love the kid, I just thought it was gonna be really shocking and very interesting."
Conveniently, the panel ignored any mention of the Ifrit plot line, and we only got glimpses of Terry trying to kill himself (maybe) in his PTSD haze. Also left out was any mention of the shifter deaths or potential problems there. And since Luna may have been killed last ep, you'd really think there was more to the story here.
Glimpses of Alcide are limited to that small piece in the trailer.Best news is that Jon Mangianello told us, "I sexually eviscerates a cast member in one of the episodes coming up." Nice.
In conclusion Ball promised more from Ma and Pa Stackhouse — and told the crowd to look forward to three new relationships this season, not including just the number of people having sex. Then the man who made the vampire hump show was given a standing ovation, since this would be Ball's last season with the series. He bowed and bellowed "RELIGION BAD!" (he didn't actually do the last part). We will miss you, Ball!