Twitter admitted on Friday evening that its investigation into suspected Russian meddling in the 2016 presidential elections had turned up what it believes were over 50,000 automated accounts linked to the Kremlin—and that it had identified 677,775 other accounts that "followed one of these accounts or retweeted or liked a tweet from these accounts during the election period."

In a blog post, Twitter also disclosed that it had discovered an additional 1,062 accounts "associated with" the Internet Research Agency, a suspected Russian front operation, bringing the total number of such IRA-linked accounts to 3,814. Combined with the increased number of identified bots, that's a huge step up from estimates of suspected Russian trolls and propaganda accounts listed in previous disclosures by the company—including, as Slate noted, in its testimony before Congress in November 2017.
While Twitter sent email alerts to the 677,775 accounts who interacted with this troll army this week, it noted that "the relevant content on Twitter is no longer publicly available" because it had already deleted the offending accounts from the public stream. The result is that users are pretty much in the dark about what, exactly, kind of bait they swallowed during the election season, which is pretty frustrating—especially because Twitter hasn't really clarified their criteria for determining an account was linked to Russia, which is itself already sort of an inherently nebulous connection.

Twitter did, however, release some screenshots of tweets it says were sent by IRA-linked accounts, at least demonstrating that the site remains fertile soil for some of the dumbest content on the web to blossom.
G/O Media may get a commission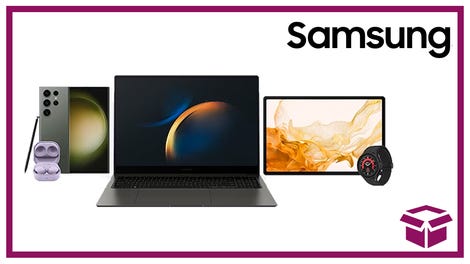 24 hour deals
Discover Samsung - Daily Deal
The company also said it is stepping up effort to identify and purge suspected "bad actors" abusing the platform:
With our current capabilities, we detect and block approximately 523,000 suspicious logins daily for being generated through automation. In December 2017, our systems identified and challenged more than 6.4 million suspicious accounts globally per week— a 60% increase in our detection rate from October 2017. We have developed new techniques for identifying malicious automation (such as near-instantaneous replies to Tweets, non-random Tweet timing, and coordinated engagement). We have improved our phone verification process and introduced new challenges, including reCAPTCHAs to validate that a human is in control of an account.
The ultimate impact of the alleged Russian campaign on Twitter remains unclear. For example, while Twitter accepted loads of cash from Russian state media to promote their content in the past few years, the line between adversarial coverage on those networks and outright propaganda can be subjective. While a few of the IRA-linked accounts were particularly successful, like one pretending to be the Republican Party of Tennessee, how much influence the accounts had over the overall discussion on Twitter remains unclear and whether that Twitter engagement translated into any truly noticeable impact on the election's results is perhaps a riddle that may never be solved.
Yet as Slate noted, it's pretty clear that automated activity on Twitter heavily promoted Donald Trump's side of things:
To put Twitter's bot problem during the election in perspective, in October 2016, a team from Oxford University's Project on Computational Propaganda found that pro-Trump bots tweeted with debate-related hashtags seven times more than pro-Clinton bots during the third presidential debate. But at that time, Russia was not implicated.
Russian operations allegedly targeted other much more powerful platforms like Facebook and Google, where they seem to have had disproportionate impact due to those companies' powerful ad-targeting tools. Russian agents allegedly also penetrated email accounts and servers linked to voting systems, though U.S. authorities have not dug up any evidence they actually interfered with vote counts.