Twitter just filed a lawsuit against the Department of Homeland Security and US Customs and Border Protection over an attempt by those agencies to unmask an anonymous Twitter account, @ALT_uscis, that is frequently critical of United States immigration policy.

From Twitter's lawsuit:
Specifically, on March 14, 2017, they issued and delivered to Twitter an administrative summons (the "CBP Summons") demanding that Twitter provide them records that would unmask, or likely lead to unmasking, the identity of the person(s) responsible for the @ALT_USCIS account.
The lawsuit also names Secretary of Homeland Security John Kelly, acting commissioner of US Customs and Border Protection Kevin Mcaleenan and two other CPB special agents.
Obviously, an attempt by the Trump administration to obtain information associated with an anonymous Twitter account critical of the government is a frightening and startling precedent. Twitter is asking the United States District Court in the Northern District of California to declare the CPB summons unlawful.
G/O Media may get a commission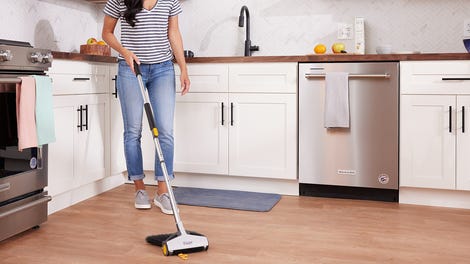 BOGO 50% Off
Flippr - BOGO 50% Off
The account in question is, as Twitter argues in its lawsuit, similar to many other "rogue" Twitter accounts purportedly run by disgruntled federal workers. Almost all of the accounts are obviously fake, but that doesn't really matter. There shouldn't be anything that stops you from making a "rogue" account critical of the Trump administration, or any other administration. The account in question even discloses in its bio that it does not represent "the views of DHS or USCIS."
The Intercept reports that the American Civil Liberties Union will be defending the person running the Twitter account.
According to Twitter's lawsuit, the CPB summons didn't even include any evidence of alleged criminal or civil wrongdoing, as is typically the case when the government asks a social media company to cough up a specific user's data. Instead, the CPB apparently cited a bizarre legal statue having to do with the importing of merchandise in order to justify its request.
See this key part of Twitter's lawsuit:
In these circumstances, Defendants may not compel Twitter to disclose information regarding the real identities of these users without first demonstrating that some criminal or civil offense has been committed, that unmasking the users' identity is the least restrictive means for investigating that offense, that the demand for this information is not motivated by a desire to suppress free speech, and that the interests of pursuing that investigation outweigh the important First Amendment rights of Twitter and its users. But Defendants have not come close to making any of those showings. And even if Defendants could otherwise demonstrate an appropriate basis for impairing the First Amendment interests of Twitter and its users, they certainly may not do so using the particular investigatory tool employed here—which Congress authorized solely to ensure compliance with federal laws concerning imported merchandise—because it is apparent that whatever investigation Defendants are conducting here does not pertain to imported merchandise.
This isn't the first time the White House has freaked out over tweets it didn't like. Shortly after Trump took office in January, the National Park Service was temporarily banned from tweeting after it posted photos comparing Trump's dismal inauguration crowd size to Barack Obama's.