There have been 5,000 Ebola false alarms since the first case in the U.S. was confirmed on September 30. And if past outbreaks are any guide, expect a growing number of Americans to be making unnecessary visits to hospitals, placing stress on the resources of emergency care facilities.
According to a study published in the American Journal of Emergency Medicine, initial reports of the swine flu pandemic in 2009 prompted fearful parents to rush to emergency rooms, even in communities where the disease hadn't yet appeared. The 20 percent increase in ER visits coincided with heightened news reports of the disease.
The author of the study, William McDonnell, a professor of pediatrics at the University of Utah, was working in clinics back then. As he recounted in a 2010 news article:
"I remember a lot of people just frankly asking me, 'Is my child going to die?' even when the children weren't sick," he said in an interview. "Some of them were kids with the usual colds; there is never a time in the pediatric population when there isn't some sort o f viral illness going around. But there was no H1N1 flu in our area, and we had seen almost no flu the preceding two months."

The Utah experience was recapitulated in emergency departments in other states that were similarly overwhelmed by anxious parents and cranky children, long before any local cases of flu.

"Long before we had flu activity, we had record volumes in our emergency department, most of whom were the worried well or the mildly ill," said Dr. Brian Currie, vice president and medical director for research at Montefiore Medical Center in the Bronx in New York City. "We're talking six to eight times our usually busy ER volume. We have the largest emergency room capacity in New York City and probably the 5th largest in the United States—so if we were getting overwhelmed, you can imagine how smaller hospitals and institutions were feeling."
"Our 'flu fear' study suggests that people indeed will be visiting emergency departments based on their fears of Ebola, regardless of whether they actually have any real risk," Mitchell tells the Washington Post, which notes:
Anecdotally, some members of the American College of Emergency Physicians say they have seen early signs of Ebola fears in their hospitals, and others are bracing for broader panic that could change as flu season hits and the outbreak drags on.

One ER doctor in Denver, Eric Lavonas, said there was no Ebola panic yet, while another in the Bronx, Dan Murphy, said several patients came in on Tuesday fearing they were infected. Sudip Bose, an ER physician working in Chicago and Texas, said he's seen an increase in visits after an inbound flight scare in Dallas this week. Hamad Husainy, an ER physician in Alabama, said two people who were recently hired as "scribes" to document patient visits quit those jobs because they feared being exposed to Ebola.

The challenge for public health officials is two-fold. They don't want to inspire undue panic and put unnecessary stress on the health-care system. At the same time, though, they don't want to discourage legitimate potential cases of the disease from coming forward.

"As long as Ebola continues to spread in Africa, we can't make the risk zero here," CDC director Tom Frieden said Wednesday. "We wish we could."

The somewhat good news is that the fear level (32%)is still lower than previous recent outbreaks, including bird flu in November 2005 (38%) and swine flu in August 2009 (45%).
G/O Media may get a commission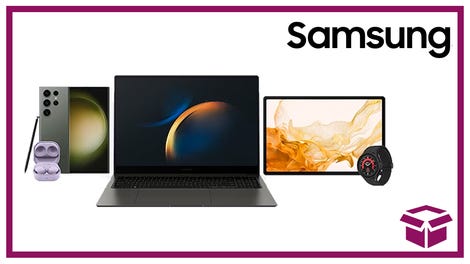 24 hour deals
Discover Samsung - Daily Deal
Also, a reality check, courtesy of Business Insider. Here are the things that actually have been killing Americans since September 30: