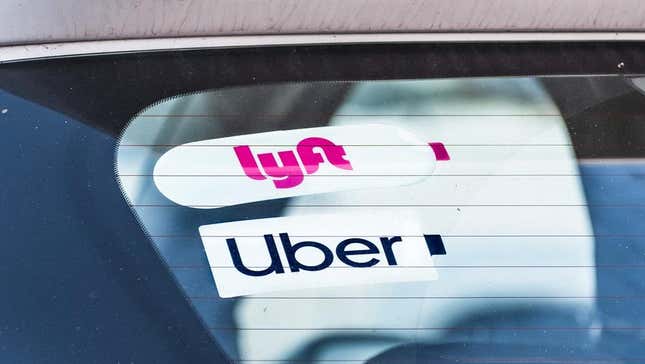 Uber and Lyft threatened to leave Minneapolis after the city council approved a minimum wage for drivers that would force the tech companies to pay drivers $1.40 per mile and $0.51 per minute during rides. The ordinance, which passed the Council 7-5 on Thursday, could still be vetoed by Minneapolis Mayor Jacob Frey, who has indicated he's hesitant to sign the bill.
Vizio's Latest TVs Go All Quantum
An unregulated market allows Uber and Lyft to dodge minimum wage laws nationwide. The Minneapolis proposal would bring driver's pay is in line with the city's $15 an hour minimum.

Reached for comment, the city council shared a statement from several members urging the Mayor to sign the ordinance into law. "Since Uber and Lyft entered the market, drivers have worked in an almost completely unregulated work environment with often very low wages and essentially no workers' rights," the statement reads. "We emphatically urge Mayor Frey to not cave to corporate pressure and ask him to sign the ordinance into law."
Lyft sent the City Council a letter Tuesday threatening to leave the city on January 1st, the day the ordinance goes into effect, if the Mayor doesn't strike it down. "If it becomes law, drivers would ultimately earn less because prices could double and only the most wealthy could still afford a ride," said CJ Macklin, a Lyft spokesperson. "We support a minimum earning standard for drivers, but it should be part of a broader statewide solution that also protects driver independence."

Twin Cities news station KSTP-TV reports that the Mayor has already voiced concerns. In an email to the city council, Frey suggested he supports the effort to ramp up protections for drivers, but cast doubts on the ordinance. "This ordinance stands to significantly impact our city in terms of worker protections, public safety, disability rights, and transportation mode shift goals," Frey said in the email. "It is clear that we must allow more time for deliberation."
Ally Peters, spokesperson for the Mayor's office, said Frey "supports drivers being paid more. However, he has deep concerns with how the ordinance is written and the impact it will have."
Earlier this year, the Minnesota state government considered a similar proposal, but it was ultimately vetoed by governor Tim Walz.
Uber is disappointed by the results of the city councils' vote, and the overall process in Minneapolis, said Freddi Goldstein, an Uber spokesperson. "We supported a compromise earlier this year that would guarantee higher pay, more transparency and increased insurance coverage. Unfortunately, the Council instead passed a bill that will hurt riders and drivers, and did so without any discussion with the industry and other stakeholders," Goldstein said. "As a result of the incredibly expensive rates set forth in the bill, if it becomes law, beginning December 31, we will no longer offer UberX in Minneapolis. We will only offer premium products, such as Uber Black and Uber SUV, to match the premium prices required by the ordinance."

Update, August 19th, 2:31 p.m.: This article has been updated with a comment from Uber.