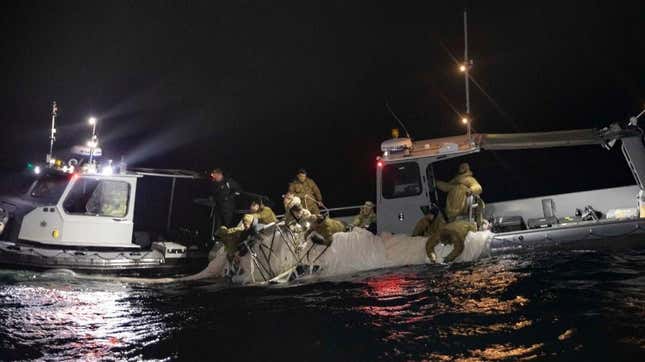 Four unidentified flying objects have made their way across North American airspace since the end of January, and were subsequently shot down. While the first object was identified as a Chinese-owned surveillance balloon, U.S. lawmakers say they are no closer to discovering the truth behind the other three.
China claimed the first balloon discovered flying into Montana was a weather sensory device that had flown off course, but the debris recovered after it was shot down told a different story. The FBI found the balloon did indeed have weather surveillance equipment, albeit of low quality, but noted that the balloon's path had taken it directly over military installations.
The Chinese government clapped back, accusing the U.S. of sending surveillance balloons into its airspace, but provided no additional details or evidence that it had occurred.
But now lawmakers are confused about three subsequent flying objects that have since been shot down but not recovered. A classified briefing on Tuesday left Senators knowing only one sure thing: the UFOs were not aliens.
Beyond that, we're left in the dark, facing an uncertain conclusion to events that seem to come straight out of a sci-fi movie. The Senator's responses to the UFOs are less than reassuring and show signs of obvious distress.
Scroll through to see both parties' reactions as captured by reporters and posted online.