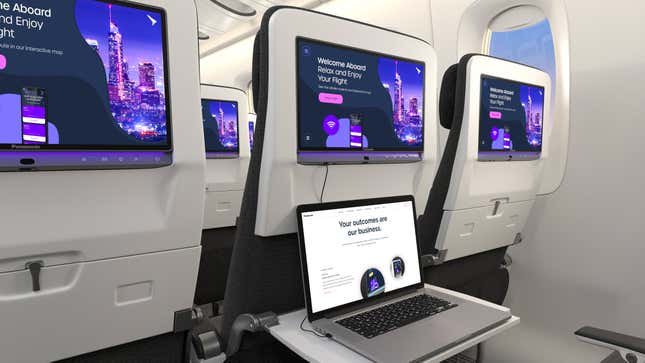 By now it's just assumed that every single time you fly economy class, the experience is going to be worse than the last time you flew. We wouldn't be surprised if one day using an armrest came with extra fees, but United hopes that cramped seats and poor service will be happily ignored if passengers get to spend an entire flight with their eyes glued to a 4K OLED screen.
You Could Soon Get Cash Back for Your Canceled Flight
Last year, Panasonic's Avionics introduced its Astrova in-flight entertainment system, which was a welcome leap ahead of the typical technologies used for IFE systems, including muddy LCD screens with poor viewing angles, and the need for wired headphones, or for passengers to bring their own wireless adapters. Astrova instead uses 4K OLED panels for the best possible image quality, with HDR10+ certification so passengers will actually be able to have a movie-watching experience that's comparable to elaborate home theater setups.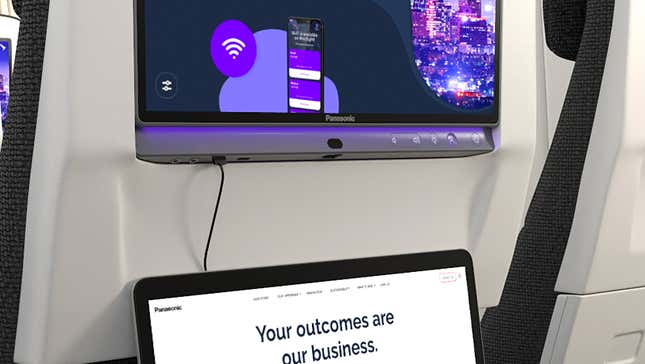 The Astrova system also includes support for Bluetooth, so passengers traveling with wireless headphones will be able to use them, as well as features like ANC, to enjoy in-flight content. The seat back displays also include a strip of LED lighting for illuminating tray tables without needing overhead lights to be turned on, and a pair of USB-C charging ports offering 67W of power each, which is enough to keep larger electronics like laptops powered during a flight.
At the 2023 Aircraft Interiors Expo currently taking place in Hamburg, Germany, United announced that it will install almost 300,000 of the Astrova IFE systems on the airline's new Airbus A321XLRs and Boeing 787s starting in 2025, which are part of its international fleet, but also plans to introduce the entertainment systems to planes in its domestic US fleet as part of a cabin refurbishment program.
Panasonic Avionics now offers the Astrova system in seven different screen sizes, starting at 10-inches (which is what United will use on its economy class seats) but going all the way up to 42-inches which are designed for the most luxurious of first-class seats, including airlines that offer private cabins for passengers who are willing to pay to make the flying experience something to actually be excited about.