Color announced a deal with Verizon today that will let Big V customers broadcast live audio and video from their phones on Facebook. I'm going to livestream my lunch complete with chewing sounds!
The existing Color app let anyone broadcast live video to Facebook, but it was sans audio. This deal means that Color users on Verizon phones will be able to broadcast audio as well as video that's twice the frame rate of the standard broadcasts. It's using Verizon's 4G LTE network to pull this off, but you don't need a 4G phone to broadcast audio and video, Color is just using the backend. What's more, Verizon is going to start bundling the Color app with its new Android phones, which will get it in the hands of very, very many people.
There are a few interesting things that stand out in this deal. First, it's been interesting to watch Color reinvent itself. It launched its photosharing app last year with so much hype (and at the time, money, although that $41 million investment seems almost quaint now in the wake of Instagram) and then completely tore the idea up to dive into live video piggybacking on Facebook's existing social network when its game plan didn't work out.
Which brings us to live video. There's a definite push to be the service people use to broadcast live video—look no further than Google's announcement that it's going to let Plus users start broadcasting their Hangouts to anyone. And of course UStream and Justin.TV and others have been pushing this for a few years now.
G/O Media may get a commission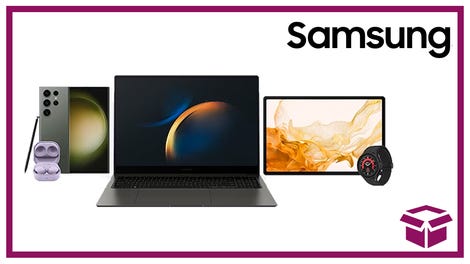 24 hour deals
Discover Samsung - Daily Deal
But Color has some high-powered backers and leadership. The company's CEO Bill Nguyen founded LaLa and sold it to Apple, that technology basically powers iTunes Match now. And the deal with Verizon gives them a high bandwidth platform to build on. Adding audio to live video is basically a table stake in my opinion to make an app interesting. But it seems like step one in what the Color crew are envisioning as pervasive, high quality live video everywhere. Live HD is certainly on the horizon for everyone. Color is going try to use Verizon to build that future out.
I'm both intrigued and repelled by a future where everything can be broadcast live as it happens, by everyone. It's going to mean great things for informing the world. It will revolutionize news gathering and distribution. And as live HD video becomes a reality, it means we're going to be able to see the world as others see it, in real time. But it's also a little troubling. I hate to think of the kind of things teenagers are going to broadcast, and then regret, for example. And do I really want to see every mundanity that my friends are broadcasting? Status updates are bad enough, but imagine a future where you get to actually see that sandwich get eaten on video in real time. Oh well. Here comes oversharing.