This week the series premiere of Zero Hour's will offer up cults, conspiracies and evil Nazi Babies. Which coincides perfectly with the season finale of My Little Pony: Friendship is Magic, in which one pony gets a special Princess Coronation. Could said coronation lead to the discover of an Evil Nazi Baby? It's almost too coincidental. Also, lots and lots of Valentine's Day-centric episodes! Archer seduces an old flame, The Regular Show gets romantic and Big Bang Theory attempts to be cute.
Today:
Regular Show (6:45 PM, Cartoon Network)
No new Adventure Time tonight, but as a special treat CN will be debuting a very special Valentine's Day-themed Regular Show.

Continuum (8 PM, Syfy):
This week the gang's future meddling hits close to home when Kellog's grandmother, Maddie, gets involved.
Kagame's return begins with a reset of Liber8's agenda, away from violence and towards blending into the community and fostering their revolution through co-opting existing structures. But they have a vulnerability - the possibility that if their ancestors, living in this time, are murdered, they might cease to exist. Due to Kiera's interference, Liber8 have decided to deal with her, and Kagame has a plan: by killing her grandmother Lily Jones, Kiera will never be born - getting rid of Kiera once and for all (as eliminating her grandmother means Kiera will never exist), and also testing the theory, with Kiera and her grandmother as the guinea pigs. The first woman they kill by the name of Lily turns out to be the wrong woman and when Kiera hears the news she knows exactly what Kagame's up to. She sets out to find her grandmother but isn't quite ready for the pregnant and homeless punk she finds living on the street. Kellog gives her a heads up, but a suspicious Kagame has already taken out insurance against him - Kellog's grandmother, Maddie. The game they are playing soon becomes tit for tat with no possible winner.
Being Human (9 PM, Syfy):
The monster roommates desperately try and set things back to normal and return to work, Aidan as a night nurse and Sally as a ghost-whispering morgue assistant. What could possibly go wrong? Watch the first four minutes of tonight's episode right now at the link.

Lost Girl (10 PM, Syfy):
"Bo and Lauren attempt to find a way to satisfy Bo's needs which means looking for sexual partners at the Dal Riata." We're in.

Also on TV tonight: There's a new Crash & Bernstein at 8:30 PM on Disney XD. Plus The Following at 9 PM on Fox. There's also a brand new Castle on ABC at 10 PM.
---
Tuesday:
Not a lot of new drama this day but there's plenty of great reality TV like Doomsday Preppers on NGC at 9 PM, Dual Survival on Discovery at 9 PM, and a Valentine's Day-centric Total Blackout on Syfy at 10 PM. Nothing says romance like putting your head inside a box of rats in the dark... poor rats. Also on TV tonight: Looney Tunes Show and a new Level Up! as well as The Amazing World of Gumball on Cartoon Network at 7, PM.
G/O Media may get a commission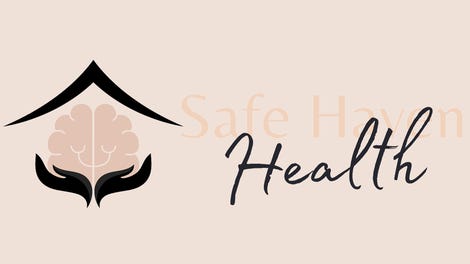 Addiction counseling
Safe Haven Health
---
Wednesday:
Arrow (8 PM, The CW):
Diggle and Felicity have to save The Hood after he's shot. But on the plus side, Oliver's blackout induces a bunch of "back on the island" flashbacks.
MANU BENNETT ("SPARTACUS") GUEST STARS AS SLADE WILSON - After Oliver (Stephen Amell) is shot, he turns to a surprising person for help - Felicity (Emily Bett Rickards). Diggle (David Ramsey) is stunned when he sees Felicity walk through the front door of the lair dragging a dying Oliver behind her, and the two team up to save Oliver's life. As Oliver (Stephen Amell) hovers between life and death, he flashes back to a seminal event on the island - a daring escape attempt with his new friend Slade Wilson (guest star Manu Bennett).
Dragons: Riders of Berk (8 PM, Cartoon Network):

David Faustino (Bud Bundy from Married with Children) guest stars as Hiccup, and the gang struggle to uphold the traditions that keep peace between Berk and the Beserkers.

The Neighbors (8:30 PM, ABC):

Jackie and Debbie GO CLUBBING. Aliens, in da club!

Supernatural (9 PM, The CW):
Sam and Dean learn how to close the gates of hell, which include a series of elaborate tests from God. One step includes killing a hellhound. Good luck with that, boys!
KEVIN DECIPHERS THE TABLET - Kevin (guest star Osric Chau) deciphers the tablet and figures out how to close the gates of Hell. He tells Sam (Jared Padalecki) and Dean (Jensen Ackles) that according to the tablet one person must face a series of three tests designed by God. The first one - kill a hellhound. Sam and Dean argue over who should complete the trials. Kevin Parks directed the episode written by Andrew Dabb
Also on TV tonight: The Americans on FX. And there's a new Nova on PBS at 9 PM, titled "Earth from Space."
---
Thursday:

The Vampire Diaries (8 PM, The CW):
Just sit right back and you'll hear a tale, a tale of a vampire trip! Something something — a three-hour cure. A three-hour cure. The gang is stuck on an island, but probably not for long.
"Down the Rabbit Hole" - On the island, Damon (Ian Somerhalder) has an ugly run-in with a Hunter named Vaughn (guest star Charlie Bewley), and realizes he is one of The Five. Stefan (Paul Wesley) confesses his true feelings about the possibility of becoming human again to Elena (Nina Dobrev). When a stunning new piece of information about the cure is suddenly revealed, it changes the stakes for everyone. Jeremy (Steven R. McQueen) helps Bonnie (Kat Graham) recognize what is real and what is an illusion, and Shane (guest star David Alpay) is comforted by a woman from his past, Caitlin (guest star Camille Guaty, "Prison Break"). Back in Mystic Falls, Caroline (Candice Accola) and Tyler (Michael Trevino) find that their attempt to translate the code on the Hunter's Sword is futile without help from Klaus (Joseph Morgan), who has his own reasons for solving the puzzle.

Community (8 PM, NBC):
What was supposed to be Community's Halloween special is now their Valentine's Day spectacular, sigh. Oh well, the one thing that never ceases to amaze are the various costumes the study group dreams up. But can Troy and Abed beat their Alien getup from years past? "Paranormal Parentage" was also penned by the beloved Megan Ganz (who has now quit Community and moved on to Modern Family).
"Paranormal Parentage" - While on their way to Vicki's (Danielle Kaplowitz) Halloween costume party, the study group makes a detour to Pierce's (Chevy Chase) mansion when they learn he accidentally locked himself in his panic room. As Pierce languishes behind locked doors, the group searches the dark and eerie house for the book that holds the code to the door. Along the way they encounter a few of the house's secrets.
Zero Hour (8 PM, ABC)
Series premiere! An editor of a conspiracy theory magazine gets sucked into the granddaddy of all cover-ups when some very bad people kidnap his wife. This particular rabbit hole goes straight to crazytown. There's so much crazy packed into this series, from strange cult gatherings to secret evil Nazi babies the government doesn't want you to know about. But why? And what did the Nazi baby grow up to become?


Beauty and the Beast (9 PM, The CW):
Beauty no longer trusts the Beast! How wiil Vincent win Kat's trust back? Fingers crossed it's by song.

Person of Interest (9 PM, CBS):
Reese and Finch go undercover in a fancypants hotel to save the life of one maid. Mia Maestro (which you may remember from Alias) guest stars as the victim.
"Booked Solid" - Reese and Finch race to save a hotel maid's life but find themselves surrounded by more suspects than they may be able to eliminate when they realize any guest or staff member could be her potential killer. Meanwhile, Detective Carter weighs a major offer from the FBI.

Archer (10 PM, FX):
This is the best episode description ever: "Archer's former fiancée wants him to save her cyborg boyfriend who is trapped in outer space. Archer wants... other things." Fingers crossed Isis gets sent into space again!

Also on TV tonight: Cartoon Network has a very special episode of Annoying Orange starring Glee's Jane Lynch at 7:30 PM. There's a new Big Bang Theory on CBS titled "The Tangible AffectionPproof," so we're assuming it's about nerd love. CBS has a new Elementary at 10 PM.
---
Friday:

Touch (8 PM, Fox):
Kiefer Sutherland continues on his conspiracy-revealing trek with his son, and this time the clues lead to Pakistan. Will we ever find out who the 36 Righteous Ones are? And what do they have to do with Kiefer? Anything? Bueller?
"Enemy of My Enemy" - Martin's mission to uncover clues and expose the potentially sinister Aster Corp. has global consequences when an Aster Corps employee crosses the border in Pakistan. Meanwhile, ruthless religious zealot Guillermo continues to track down the "36" Righteous Ones, and Jake leads Lucy to a woman with alarming connections to her missing daughter, Amelia.
Merlin (10 PM, Syfy):
Merlin is closes in towards a very big reveal in which:
Darkness steals into the very heart of Camelot, as Morgana and her puppet Queen hatch a sinister plan to murder the King. But when stable hand Tyr Seward becomes caught in the crossfire, he threatens to ruin everything... As the plot thickens and reaches its deadly climax, can a suspicious Merlin unravel the truth before it's too late?
Also on TV tonight: A new Portlandia will air on IFC at 10 PM.
---
Saturday:
Star Wars: The Clone Wars (9:30 AM, Cartoon Network):
The premise is seemingly simple: "After meeting with Letta Turmond, Letta turns up dead and Ahsoka is arrested." But what does the mysterious title — "The Jedi Who Knew Too Much" — have to do with the 1934 Alfred Hitchcock film? Will they have similar plotlines? One can only hope.

DC Nation (10 AM, Cartoon Network):
 Green Lantern and Young Justice circle the drain in their last few episodes.
My Little Pony: Friendship is Magic (10:30 AM, The Hub):
Finally, the pony moment you've been waiting the whole season for — the Princess Coronation!
In the special coronation episode "Magical Mystery Cure," Twilight Sparkle accidentally casts a spell that switches the Cutie Marks and destinies of all her friends, and the only way she can reverse the spell is by writing her own magic. Little does she know that by achieving this great accomplishment, she will fulfill her destiny and emerge a princess.
Gravity Falls (9 PM, Disney)
Gravity Falls is back! Gravity Falls is back! Gravity Falls is back! Gravity Falls is back!
When Mabel questions the way Stan runs the Shack, he challenges her to a bet — whoever can make the most money in three days wins the chance to run the Shack however they wish for the rest of the summer. Mabel takes the bet and implements a new bossing method that coddles her employees and gives them the freedom to follow their hopes and dreams. Unfortunately, the results are not as expected and Mabel finds herself just trying to get back some normalcy. Meanwhile, Grunkle Stan sets off to win big money on a television game show.
Also on TV today: The two-part Ben 10: Omniverse episode concludes on Cartoon Network at 9 AM. A new TMNT will premiere at 7 PM CN as well. Power Rangers: Megaforce will air at 1 PM on Nickelodeon, which will be followed by Supah Ninjas on Nickelodeon at 8:30 PM.
---
Sunday:
Ultimate Spider-Man (11 AM, Disney XD): 
Featuring a team-up with everybody's favorite superhero archer who isn't named after a 1970s glam-rock supergroup.
Spider-Man and Hawkeye are forced to team up when the armored mercenary The Beetle returns to New York City.

Once Upon a Time (8 PM, ABC):
Fairy tale characters take Manhattan! Finally, the wacky folk of Storybrooke are forced into the real world, and if you thought last week's "Rumpelstiltskin on a plane" hijinks were wacky, wait until you see "Rumpelstiltskin at a Starbucks" or "Rumpelstiltskin buying a Metro Card." Emma, Henry and Rumps head to the big city to find Bae, Rump's baby boy. But does Bae want to be found?


The Walking Dead (9 PM, AMC):
Rick is crazy, Glenn wants revenge and Merle and Daryl are alone in the woods. Slowly, ever so slowly, this series is lurching towards a bigger stand-off between the Governor and the folks back at the prison. But when! WHEN?!
"While the group ponders their next move, Rick sets out to find a missing friend. Later, Merle and Daryl begin to have second thoughts about their choices. "
Also on TV today: Fox rolls out the animated goodies, starting at 7:30 PM. Plus the season finale for Robot Chicken will air on Adult Swim at mignight.
Sources: Futon Critic and various TV studio press releases.