Steven Universe is a delight whenever it shows up with its bizarre schedule. Sometimes you get a bunch of episodes over a week, sometimes weekly episodes for a month, and there's always huge gaps in between. That's changing in a few weeks—and we're going to be getting a lot of the Crystal Gems.

Cartoon Network recently announced that the show would be making its return after May's run of episodes on July 19th, heralding an event being called "The Summer of Steven." It was originally pitched as what Cartoon Network describes as a "bomb"—where a show has a new episode every week day for one week as a special event, something done not just with Steven Universe, but with many of its series.
However, that isn't the case. The network has started running commercials promoting the show's return as something more permanent (well, in comparison to its usual eclectic schedule). That was then confirmed by series writer Matt Burnett on social media today: Steven Universe isn't just back for a week, it's back for over a month, airing new episodes every week day, dumping the remainder of its third season in one epic, cookie-cat-fueled binge of whimsy and joy.
G/O Media may get a commission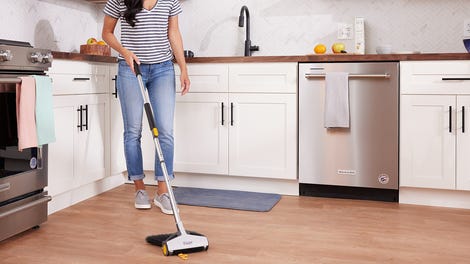 BOGO 50% Off
Flippr - BOGO 50% Off
A quite frankly ridiculous amount of new episodes for one of our favorite shows around at the moment is a pretty fabulous thing to behold. But man, what is up with this scheduling? After gorging on over a month's worth of almost daily episodes, is the show going to enter another humongous period of absence? Life as a Steven Universe fan is one of feast and famine, but this all seems a bit too crazy.