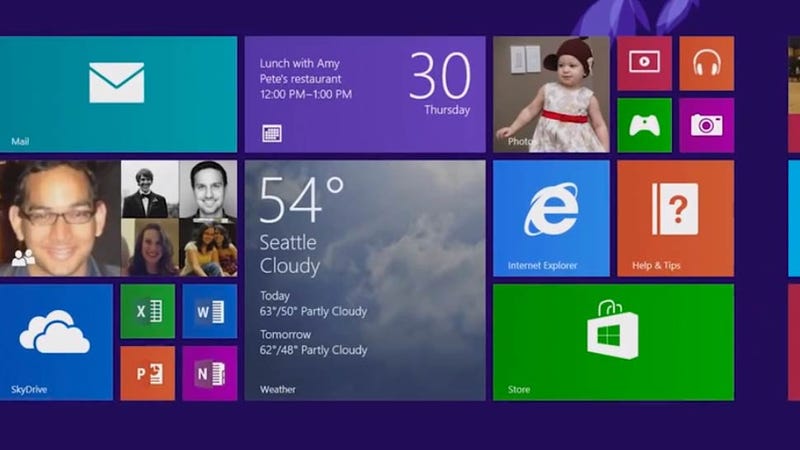 This week, we finally got a look at what the next version of Windows 8 has to offer, up to and including that long-awaited smart button. And on top of all that, we've got a slew of hidden passageways, a look into the iFuture through the iLens of iOS 7, some Google Reader alternatives for your coming RSS-panic, and more.
History can be told in terms of secret passageways, hidden rooms, and obscure tunnels. Wars have been won and lost by them, coup d'états sprung, and entire countries altered thanks to a well-placed nook or crannie. There are also plenty of modern-day uses, as you'll see below—from drug smuggling tunnels in Tijuana to hidden doors that protect your most valuable wines. Check out 20 of the best, below.
One of the wonderful things about getting your first iPhone was the sheer self-sufficient simplicity of the thing—here was a device that served as a map, mp3 player, notebook, phone, and anything else you might need, all crunched into a beautiful little package. But if this year's WWDC was any indication, that era of autonomous Apple devices is nearing an end.
Google Reader is on its deathbed, slated to meet its end on July 1st. Its demise has been looming in the distance for a while, so this should come as no surprise. And while this is certainly a time of mourning, there's the unseemly business of finding a replacement. Here's a list of platform agnostic alternatives that should help make the transition as painless as possible. We're sorry for your loss.
When you close your eyes and think of California, what famous brand comes to mind? Is it Apple? Facebook? Google? Or some movie studio? What about Texas? New York? Florida? These are the most famous brands of each state. The Corporate States of America, if you will.
There is a moment between when you click on a video and when it starts playing. That moment is the worst part of your day. The agony of waiting! The torture of anticipation! YouTube understands that, and on a visit to YouTube HQ in San Bruno, CA, we got a look at what's coming to make that awful moment pass before you know it happened.
The seven-year-old Emma Mærsk can carry more cargo than a 41-mile-long train and has a turning radius of almost a mile. Even compared to oil tankers, she's more like a city than a boat—albeit a city that few people ever get to explore. But in 2010, a young photographer named Jakob Wagnerbecame one of the few non-employee passengers to board Emma.
Oh, your parents: Teh Olds. They're always needing technical assistance with the most rudimentary computer tasks. Worse, you can't begrudge them the tech support since they're always helping you out with rides to the movie theater and money for ice cream. You can't deny them service, but goshdarnit, you should demand payment.
Microsoft rolls out the next version of windows, 8.1, at its annual Build developers conference today. It's a big deal. Windows 8 was a crazy ambitious step, what follows is just as important. This is what Microsoft's taken from your months of feedback (or just, yelling).
For years, one of Android's biggest problems has been Android skinsthat weigh down the best hardware the platform has to offer. But now the two best Android phones in the world—the HTC One and the Samsung Galaxy S4—come in pure, stock Google Editions. And after spending some time with both, we can confirm that ditching the skins has made them better than ever.
After the Boston Bruins lost the NHL championship to the Chicago Blackhawks Monday night, fans consoled themselves with porn, according to stats from PornHub. You might not have a Stanley Cup win, but you always have amateur adult films!
Since its inception, the iPad has been the gold standard for tablets. Nothing else has come close, really. A lot of credit goes to iOS, which has ceded plenty of ground to Android on phones but remains easily the friendliest tablet software. So changing up iOS 7 means changing up the very best tablet OS there is. Here's how that's working out so far.