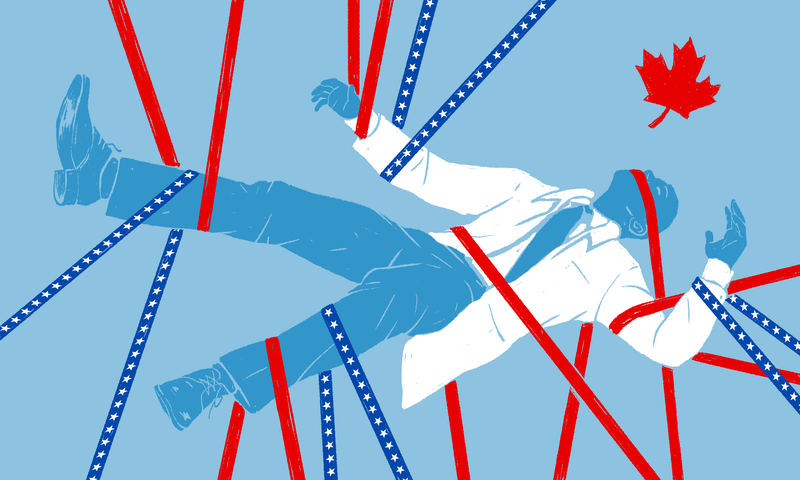 We're only a few days into the Trump era and it's becoming painfully clear that the new president is mobilizing for a war on science. This situation is eerily reminiscent of attempts to suppress science in Canada during Stephen Harper's tenure as Prime Minister, from 2006 to 2015. Here's what Canadians say American scientists and concerned citizens should expect in the next four years—and what they can do to fight back.
As feared, President Trump is turning his anti-science views into public policy. In addition to entertaining anti-vaxxer views, the president has denied that climate change is real, calling it a pseudoscientific plot conjured by the Chinese "to make US manufacturing noncompetitive." His devotion to fossil fuels remains unwavered, placing him at odds with the latest climate projections. It's no wonder, then, that Trump has set his sights on dismantling institutional forces that could undermine his anti-science, anti-environment worldview.
The Environmental Protection Agency is where Trump has struck first, setting up the EPA-bashing Scott Pruitt as its chief, freezing all EPA grants (which apparently won't last beyond the end of the week), and forbidding staffers from talking to reporters or the public. EPA scientists who want to publish or present new findings may find themselves having their research reviewed by political appointees first, although the degree of political interference to come remains unclear. A measure to stifle the US Department of Agriculture was enacted, and then (partially) rescinded mere hours later. Disruptions to science communications have also been reported at the CDC and Health and Human Services.
Republicans in the United States have done this sort of thing before. Under President George W. Bush, all NOAA, USDA, and NASA climate info went went through the White House's Council on Environmental Quality. The CEQ was hypersensitive to anything climate-related, and would routinely reject documents and handouts, including a 2003 brochure about "carbon sequestration" in the soil (i.e. how farmers can help reduce greenhouse gas emissions). "It is not just a case of micro-management, but really of censorship of government information," noted a government official afterwards. "In nearly fifteen years of government service, I can't remember ever needing clearance from the White House for such a thing."
These are troubling portents of things to come for federal institutions that dare to stand at odds with the Republicans' twisted new vision of America, in which its citizens are shielded from objective truth.