Yesterday, at approximately 12:46pm local time, multiple 911 calls were made from 901 Cherry Ave in San Bruno, California, the headquarters of YouTube. Police arrived, responding to an active shooter who we now know to be Nasim Najafi Aghdam, a 39-year-old from San Diego.
Early reports made a variety of inaccurate claims about the incidents: that the shooting had caused over three dozen casualties, that the shooter's target was her boyfriend, and that the shooter was a Muslim. We now know none of that is true.
Aghdam shot four people including herself. A fifth person injured her ankle. Police believe Aghdam did not personally know or target anyone at YouTube's HQ. And various posts on her social media make clear that Aghdam is of the Bahai faith, although authorities have not indicated that her religion is in any way consequential to Tuesday's shooting.
Police have yet to speculate on Aghdam's motivations for carrying out the attack. A vegan, bodybuilder, animal-rights activist, and artist, her social media profiles have mostly been terminated following her rampage, and videos she uploaded to DailyMotion were made unavailable early today, her personal webpage—nasimesabz.com—remains reachable. (Aghdam also used the domain nasimabc.com, which is also still online after appearing to be offline earlier today.)
G/O Media may get a commission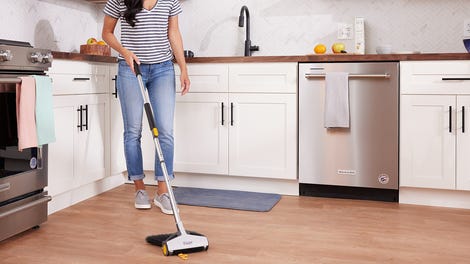 BOGO 50% Off
Flippr - BOGO 50% Off
An avid YouTuber, Aghdam maintained four channels, but complained on her site about perceived suppression of her content by the platform. Screenshots she posted show declining views and revenue to her channels, and a statement that contains a quote from Adolf Hitler suggest she believed YouTube was responsible:

Embedded on her site among her own (now removed) videos were vlogs from platform heavyweight Casey Neistat and the considerably more niche channel Bite Size Vegan regarding YouTube's "adpocalypse"—the perception that certain types of videos were made ineligible to receive ad revenue. Both videos were posted in mid-2016, suggesting Aghdam had been unhappy with YouTube for some time.
Other embedded videos include footage of animal cruelty, a text-to-speech video describing the risks of anal sex, as well as a vlog from Infowars editor-at-large Paul Joseph Watson decrying "popular culture" as "more vulgar, vapid, self-absorbed, hedonistic, and dehumanizing than at any other time in living memory."
On March 31st, Aghdam had been reported missing by her family, according to The Mercury News. Police found her sleeping in her car Tuesday morning, nearly 500 miles from her home, and made contact. Her father said he told police that Aghdam "hated" YouTube prior to the attack. Her brother told an ABC affiliate in San Fransisco that the family had warned police his sibling might be headed to YouTube's headquarters. Several hours later she would go on to shoot three strangers who worked for the company she believed to be censoring her.
Police are expected to hold a press conference at 9am local time today, at which point we will hopefully learn more details about Tuesday's shooting.
Update 4/4/18 12:16pm ET: Police believe Aghdam's feelings of persecution regarding YouTube policy are the motive for the shooting. San Bruno Police Chief Ed Barberini added that Aghdam had visited a local gun range the morning before the shooting, and entered the YouTube building via a parking garage—though the exact method is still being determined. The Smith and Wesson 9mm semi-automatic she used to shoot three YouTube staffers and then herself was purchased legally.
Law enforcement are executing search warrants on two residences believed to be associated with Aghdam, and are combing through her social media posts.
Update 4/4/18 5:53pm ET: A statement from the Mountain View Police Department further elaborates on the interaction between Aghdam and law enforcement officers prior to the shooting.
The woman, identified as 38-year-old Manifee resident Nasim Aghdam, positively identified herself to us and told us during our contact with her that she had decided to leave her family's home a few days prior due to family issues [...] At no point during our roughly 20 minute interaction with her did she mention anything about YouTube, if she was upset with them, or that she had planned to harm herself or others [...] she in no way met any reason for us to speak with her further or possibly detain her. A short time later, we phoned her family to let them know she had been located. During that call, we spoke with both the woman's father and her brother. The father confirmed to us that the family had been having issues at home, but did not act in any way concerned about why his daughter had left [...] Roughly one hour after our phone call to Aghdam's family, her father called us back to let us know that she made a series of vegan videos for her channel on YouTube and that the company had recently done something to her videos that had caused her to become upset [...] at no point did her father or brother mention anything about potential acts of violence or a possibility of Aghdam lashing out as a result of her issues with her videos.
A prior press release described Aghdam as 39 and a resident of San Diego. No explanation is given for the discrepancy.
The full statement is available here.