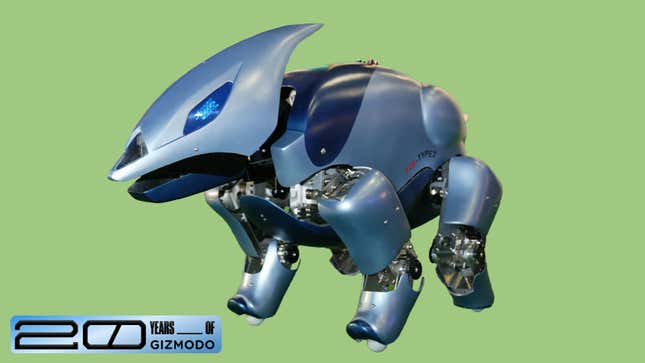 Gizmodo is 20 years old! To celebrate the anniversary, we're looking back at some of the most significant ways our lives have been thrown for a loop by our digital tools.
In the future, you'll be able to inhabit a virtual world, meeting up with friends to chat and lounge around with an avatar you've created yourself. This virtual "you" will be customizable and there will be no limits to this amazing world. It all sounds a bit like the future companies like Meta have in mind here in 2022. But it's also what was being sold as "the future" when Gizmodo was first founded 20 years ago.

We've been publishing Gizmodo since the site was founded in the summer of 2002. And we've seen the rise and fall of countless technologies. Many of those technologies were mere promises of the future. And they frequently didn't turn out quite the way they were initially envisioned. But some of the predictions were incredibly accurate.
To celebrate our 20th anniversary, we're taking a look at visions from 2002.