A chemical weapon release is believed responsible for the deaths thousands of sheep near the massive Dugway Proving Ground, a military installation less than 100 miles from Salt Lake City, Utah.
What killed the sheep and how far did the government go to cover up the deaths?
A military base bigger than Los Angeles and London combined
The Dugway Proving Ground is a chemical and biological weapon testing and training site controlled by the United States Army. The facility covers over 3,000 square kilometers of Utah — larger than the combined area of London and Los Angeles — and is situated less than 100 miles from Salt Lake City.
Operational since the days of America's entrance into World War II, Dugway allows for testing of extremely dangerous weapons — a necessary evil for a country with a massive industrial military complex — in a controlled environment. On the grounds of Dugway once stood the German Village, a set of houses built in 1943 and created to resemble typical German abodes. The village allowed the United States Army to perfect firebombing techniques.
Testing involving chemical, biological, and nuclear agents has or is ongoing on the massive grounds of the Dugway Proving Ground. At least one test of the chemical weapon VX went awry in the late 1960s, and ended with tens of thousands of bad racks of lamb.
G/O Media may get a commission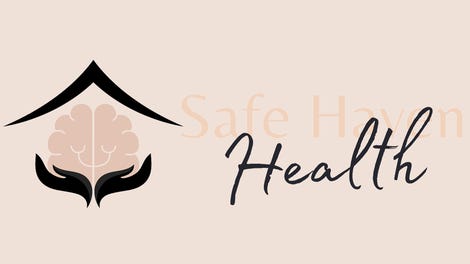 Addiction counseling
Safe Haven Health
Don't spray VX into the wind
In a 1968 test of airborne VX dispersal, an aircraft sprayed droplets of VX nerve agent onto a strip of land. VX exposure leads to the sustained contraction of all muscles, leading to death by asphyxiation when the diaphragm is contracted for long periods.
Open air tests are a danger as wind gusts cannot be controlled, and on the day of testing gusts approached 35 miles per hour. In the course of testing, allegedly, the nerve agent blanketed the nearby area of Skull Valley, a popular farming area.
Within days, sheep, the predominant farm animal in the area, began to die in large numbers. The United States Army became aware of the thousands of dead sheep in nearby Skull Valley second hand when a professor at the University of Utah contacted the Dugway Director of Epidemiology.
Although the U.S. Army denied any culpability, they immediately began paying local farmers for the already deceased sheep as well as additional sheep euthanized due to possible exposure. The Dugway facility account of the incidence tallied 3,843 dead sheep, while local farmers estimate upwards of 6,000 died.
In addition to thousands of sheep, several wild rabbits and birds died. One local resident, Ray Peck, claimed he and his family suffered from non-fatal illnesses stemming from VX exposure.
Although leadership at the Dugway Proving Ground initially denied responsibility in 1968, the U.S. military admitted that a chemical nerve agent did kill the sheep three decades later.
Do we need facilities like Dugway?
The 1968 incident taught an extremely logical lesson — airborne deployment of chemical weapons is difficult to control. Although these sheep died, the failed weapons test made a public display of the dangers inherent in using airborne chemical weapons, and likely saved human lives and preventing further use.
In addition to the sheep kill of 1968, between 20 and 50 horses died after an undisclosed incident at Dugway in the mid-1970s. Dugway continues to pop up in the public eye, with a 2011 incident involving a missing bottle of VX nerve agent sent the massive complex into lock-down.
Within Dugway is a real-life "danger room" — the Melvin Bushnell Materiel Test Facility. The MTF is a 50 by 50 foot indoor facility that replicates battlefield environments by varying humidity and temperature along with controlled release of chemical agents.
Chemical, biological, nuclear testing is necessary for an advanced military power. With the nearly unlimited resource set at the hands of the U.S. Military and the relative obscurity of such facilities, it's difficult to believe Dugway will be shutting down in the near future due to their hedge — ever so imaginary as it might be — against unforeseen danger.
Top image via Martin Pettitt/Flickr.