One of the most important duties of a peer-reviewed research journal is to not only feature discoveries at the frontiers of science, but to provide other researchers with the information necessary to build upon said discoveries in a meaningful way. Now, the development of two highly virulent strains of H5N1 — the deadly bird flu virus — is revealing the more subtle complexities of this duty in an unprecedented fashion.
Earlier this month, we told you about a virulent strain of H5N1 that was engineered by Dutch virologist Ron Fouchier. Fouchier's is one of two labs that recently succeeded in creating new, more easily transmissible strains of the virus. Both labs' findings reveal how easily deadly viruses like H5N1 might one day mutate to become even more dangerous to humans.
On one hand, research like Fouchier's is absolutely vital, because it allows us to get a head start, so to speak, on understanding viruses that could one day pose a serious risk to public health. On the other hand, there are many who fear that findings from such research could be used to malevolent ends were they to wind up in the wrong hands.
The potentially dangerous nature of the researchers' findings has scientists and federal officials alike concerned about their publication. And yesterday, the federal government did something it's never done before: the US National Science Advisory Board (NSABB) asked that scientific journals omit the methodological details on how flu strains like Fouchier's are created (Fouchier's findings are slated to be published in a forthcoming issue of Science. Similar findings by researchers at the University of Wisconsin-Madison are in preparation for publication in Nature.)
G/O Media may get a commission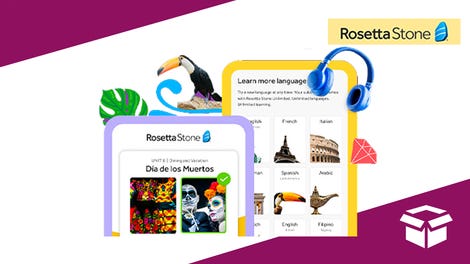 Extra 20% off
Rosetta Stone Lifetime Subscription - All Languages
The University of Wisconsin-Madison researchers and Fouchier have both agreed to abide by the government's request, albeit with reservations. A statement issued yesterday by Bruce Alberts — Science's editor-in-chief — encapsulates the researchers' reactions well:
We strongly support the work of the NSABB and the importance of its mission for advancing science to serve society. At the same time, however, Science has concerns about withholding potentially important public-health information from responsible influenza researchers. Many scientists within the influenza community have a bona fide need to know the details of this research in order to protect the public, especially if they currently are working with related strains of the virus.

Science editors will be evaluating how best to proceed. Our response will be heavily dependent upon the further steps taken by the U.S. government to set forth a written, transparent plan to ensure that any information that is omitted from the publication will be provided to all those responsible scientists who request it, as part of their legitimate efforts to improve public health and safety.
Nature's editor-in-chief Philip Campbell echoed Alberts' sentiments:
We have noted the unprecedented NSABB recommendations that would restrict public access to data and methods and recognise the motivation behind them. It is essential for public health that the full details of any scientific analysis of flu viruses be available to researchers. We are discussing with interested parties how, within the scenario recommended by NSABB, appropriate access to the scientific methods and data could be enabled.
How the government will go about delineating who qualifies as a "responsible scientist," remains to be seen. It will be very interesting to see how this whole situation develops over the course of the coming weeks and months — we'll keep you posted as it unfolds. [Science]