I'm sorry, Cupertino, but Microsoft has nailed it. Windows Phone 7 feels like an iPhone from the future. The UI has the simplicity and elegance of Apple's industrial design, while the iPhone's UI still feels like a colorized Palm Pilot.
That doesn't mean that the Windows Phone 7's user experience would be better than Apple's. The two user interface concepts—data-centric vs function-centric—are very different, and the former is quite a radical departure from what people are used to.
And if you're not familiar with Windows Phone 7, check out our hands on and the post where we explain everything about it.
With the iPhone, Apple put together an extremely simple modal interface that works, one that people of all ages and backgrounds understand right away: "This is a device that adopts different functions and gives me access to different kinds of information depending on the icon I click on."
G/O Media may get a commission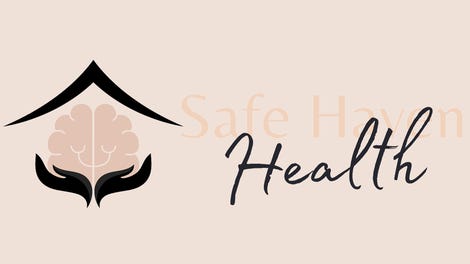 Addiction counseling
Safe Haven Health
It's pretty simple idea, which made it a raging success. In fact, that success is the reason why this model is Apple's bet not only for mobile phones, but for the future of computing. It is also the reason why the Androids, Palms, and Blackberries of this world are following them.
Clean slate
Microsoft's approach is completely different. Instead of becoming another me-too cellphone, like Android and the rest, the Windows Phone 7 team came up their own vision of what the cellphone should be. In the process, they have created a beautiful user interface in which the data is at the center of user interaction. Not the apps—specific functions—but the information itself. At some points, in fact, it feels like the information is the interface itself.
Out of the box, this information is organized into areas called hubs, which follow the user's areas of interest. Accessible through live tiles in the home screen, the Me (the user), people, pictures and video, music, and games—plus the omnipresent search—hubs give views into several data sources, connecting and presenting them into an interweaved panoramic stream. These hubs dig heavily into many databases, both locally and into the cloud.
Rather than accessing an app to get contact information and make a call to a person, open another app to get her Twitter updates, and then another app to get her Facebook updates, and another for her latest mails to you, and yet another one to watch her photos, the Windows Phone's people hub offers a seamless view into all of it, presented in a very simple and logical way. On a function-centric model like the iPhone, when the user thinks "I want to make a call", he puts the device in "calling mode" by clicking on an app, selects a contact, and calls. When the user thinks "What's up with John Smith?" he puts the device in Facebook or Twitter or Mail mode, and so on.
Microsoft has organized the hubs into panoramas, by stitching groups of information as columns of a single landscape screen—bigger than the phone's display—that can be scrolled with your finger. The solution—tied together with minimalist interface aesthetics and animations that are inviting, elegant, and never superfluous—works great.
What about other applications?
Instinctively, I like Microsoft's approach to organizing the core of our digital lives—people+social+multimedia+communication all merged into the hubs. I like it better than the "it's a phone, it's a mail program, it's a browser, it's an iPod" Apple approach. It's less rigid than the iPhone or Android's model, offering a richer experience, inviting to explore, and offering data from many points of view in a quick, clearly organized way. It also seems more human, and that's certainly something Apple—or their followers—have to worry about.
Does that mean that function-centric models are worse? Like I said before, not necessarily. Especially because the information-centric panoramas don't fit every single task people expect their iPhones to perform now. And when I say every single task, I really mean the two gazillion apps populating the Apple store. Microsoft could dress the hub experience in any way they want, but if their devices don't offer a rich application market, they will fail the same way the current competition is failing against Apple.
Fortunately for Microsoft, the Windows Phone model is not only information-centric, but also function-centric. According to Joe Belfiore, gran jefe of the Microsoft's Windows Phone Program, applications are not required to plug into the hub metaphor or the panorama user interface. When the development toolkit comes out in a month, it will encourage applications just like the ones you have in the iPhone today. In other words, Microsoft understands that one approach is as important as the other.
Click to viewThey are just hoping that their hubs would be a better, funner, more intuitive way to access and cultivate our digital lives, which is mainly what most consumers want to do nowadays. Looking at what they have shown today, I think they may be in the right track. But, like the Zune HD, it just may be too late.