Filmed using nothing but a Nokia N8 with attached CellScope microscope, what you'll see here will blow your mind. The figurines were made using a 3D printer, and had to be hand-painted using a microscope due to their small stature.
While we remain decidedly nonplussed about Nokia's Symbian-running N8 phone, there's no doubting the quality of photos that its 12MP camera is capable of taking. We haven't seen much video taken on it though, largely due in part because it's been delayed of delays.
Whatever the video quality, it's unlikely anyone will be attempting to recreate UK animators' Aardman's stop-motion video, called "Dot," simply because no-one could come close to the level of cuteness seen here. The little figurine, (50 of them were made, measuring 8.89mm tall), is chased in an almost Mario-like platform world made from fabric. It will most certainly warm the cockles of your ticker—until I tell you that it was created as a viral video by Nokia themselves.
Nonetheless, it's entered Aardman into the Guinness Book of World Records. [PopSci via TechRadar]
G/O Media may get a commission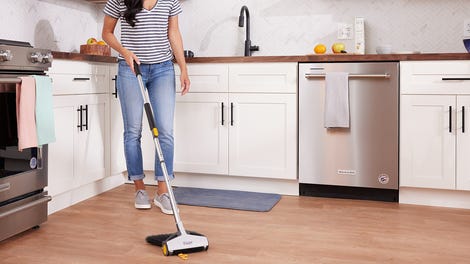 BOGO 50% Off
Flippr - BOGO 50% Off
Stop-motion video:
The making-of: