The ability to download HD movies on the Xbox 360 was deemed by industry insiders to be the most successful story in digital downloads of 2006. Movie downloads for sale or rent from the Xbox Live Internet service are doing surprisingly well, and Microsoft is in talks to procure more content from all the major studios, well, except Sony, which competes against the Xbox 360 with its PlayStation 3.
Doing particularly well are the movies offered in HD, not surprising since many Xbox 360 owners are already playing their console games in high definition. Industry wags say consumers are lukewarm about downloading movies on their PCs and Macs, because there's no convenient way to watch those movies in their living rooms or home theaters. Not so with the Xbox 360, which has already made its inroads into the TV room.


Competing download services such as Amazon Unbox have discovered that it's hard to get people interested in downloading movies for playback on PCs, as evidenced by slow sales of the company's downloads. Sources at movie studios say some titles on the Amazon service have barely even garnered 100 downloads each.
I've downloaded movies and video content on Xbox Live, and it's a seamless and cost-effective experience, where even HD movies cost just a dollar more than their standard-definition counterparts and download surprisingly quickly. The compression quality is quite good, too, although the content is offered in resolutions of 720p or 1080i, and not in the desirable highest-resolution 1080p. The only problem with the service thus far is that not enough content is offered in high definition.
G/O Media may get a commission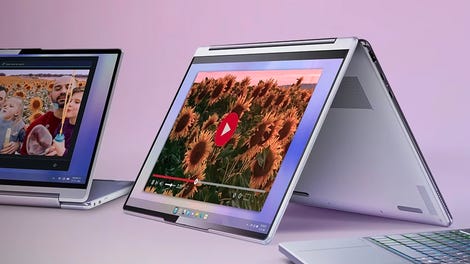 up to 70% off
Lenovo Spring Clearance
Besides the Xbox 360, there's other help on the way. Apple's iTV device is set to be released soon, and that might help consumers bridge that chasm of convergence between their Macs and PCs and the home entertainment center. Making it easy to play movies where the TV set resides is the key to luring people into downloading content.
XBox up on downloads [Variety]