DARPA is making a next-gen GPS, Valve's Vive VR headset will be free for devs, and Windows 10 arrives for more phones. All the news and rumors you missed while lazing the weekend away, all on BitStream.
We already knew that Apple was completely redesigning all its retail stores to prepare for the Apple Watch, including specially designed safes to keep their $350-$17,000 wrist wearables protected. But 9to5Mac's Mark Gurman details exactly how the Apple Watch Edition, that golden waste of money piece of tech jewelry, will be sold. From 9to5Mac:
When a customer interested in the Apple Watch Edition enters the store, he or she will be given no-wait access to a dedicated Expert, who will provide a personalized "journey" from the beginning of the appointment until the end, as much as one hour later.
Apple also has special instructions on handling gold Apple Watches, and customers can even video conference from home rather than coming in at all. At what point does "elegant" turn into over doing it? [9to5Mac]
Apps and Devices
G/O Media may get a commission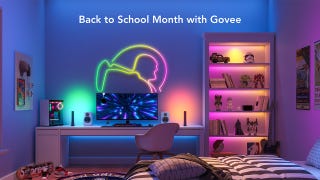 Back to School
Back to School Month with Govee Sale
Rumors!
via Eric Huismann
What You Might Have Missed on Gizmodo
I Paid a UX Expert $100 to Get Drunk and Evaluate Gizmodo's Design
Oculus Used These Optical Illusions To Prove Everything We Know Is Wrong
A New Type of Dyson Sphere May Be Nearly Impossible to Detect
"It's Not My Job to Plug Things In," and Other Nightmare IT Stories
A Beginner's Guide to Navy-Strength Rum
---
Contact the author at darren.orf@gizmodo.com.