YouTube has been serving up an ad that, with one click, leads to hardcore porn, Motherboard reported on Tuesday.

The ad in question shows "a woman gyrating (not porn!) but features a link to something called 'Hot Girl 2018' in the bottom left," which was accompanied by a clearly visible thumbnail of two people having sex, Motherboard wrote. Clicking said link predictably led users to a page with much more high-resolution porn in the form of a page for Camsoda, a company that manages a network of pornographic webcams. (When Gizmodo went to the URL shown in screenshots, they were alternately greeted with either hardcore Camsoda-branded pornography or a scam site purporting to offer rewards for taking surveys.)
YouTube's parent company Google restricts adult ads except in "limited scenarios based on user search queries, user age, and local laws where the ad is being served," though "text, image, audio, or video of graphic sexual acts intended to arouse" is explicitly prohibited in all ads. The company does not necessarily manually review all advertising before it hits the web, which appears to be long-shot method to get your porn on YouTube's trending content.
According to Motherboard, the ad in question has been running since at least December, with reports of it appearing on videos uploaded to gaming channels PewDiePie and Markiplier as well as sports entertainment channel Dude Perfect. While Motherboard was able to track down the video to a channel named "1.347.852 views" that consisted solely of multiple uploads of the woman dancing, that channel has apparently been removed following the publication of their report.
G/O Media may get a commission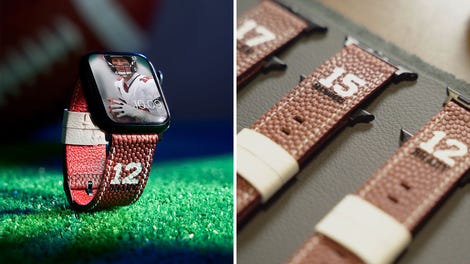 Official NFL PRODUCTS
Official NFL Apple Watch Bands
It could easily be worse. In February, the Outline reported that Reddit—which runs a much smaller ad business—appeared to have a totally broken system for ensuring adult ads were restricted to NSFW subreddits, with ads for pornographic website appearing on the front page. Or the ad could have appeared someplace very bad, like YouTube Kids, which has struggled to keep things like David Icke conspiracy theories about reptilians  out of its content network.

In any case, one would think anyone clicking a link titled "Hot Girl 2018" should know exactly what they're gonna get.