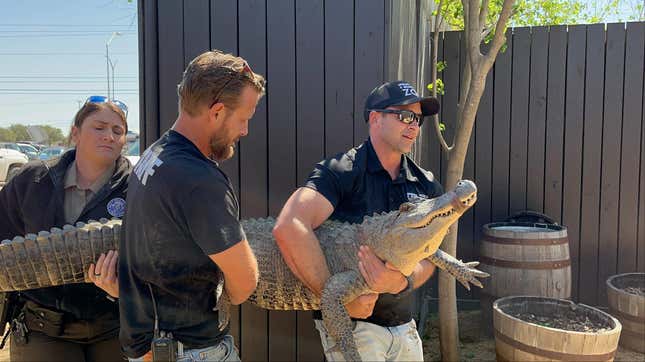 An alligator egg that was stolen from a Texas zoo 20 years ago has been returned to Animal World & Snake Farm Zoo in Central Texas. The alligator, named Tewa, was reportedly taken and kept as a pet by a woman whose name has not been released and who investigators say was a volunteer at the zoo.

A zoo spokesman posted a video to Facebook, saying they received a call from Texas Parks and Wildlife who said they had found the missing gator. "We were their first phone call," a zoo spokesperson said in a video posted to Facebook last week.
The spokesperson said the department called "about an alligator that someone apparently has had in their possession for over 20 years now." He added that the person was "a volunteer here actually at Animal World and Snake Farm" back then "and apparently stole this alligator."
Tewa was found during an unrelated investigation for a hunting incident on an adjacent property, Jen Shugert, the public information officer for Texas Game Wardens, said in a call with Gizmodo. Texas Game Warden Joann Garza-Mayberry approached the woman's house to ask routine questions about the incident when she noticed the alligator being kept in a chain link pen, Shugert said.
The woman openly admitted that she had taken the egg from the Animal World & Snake Farm Zoo, hatched it, and kept it as a pet. Shugert said the woman was cooperative and admitted to not having a permit, which makes it illegal to take, purchase, sell, or possess an alligator. Garza-Mayberry connected the woman to Parks and Wildlife to apply for a permit, but when she didn't meet permitting criteria, Garza-Mayberry contacted the zoo.
G/O Media may get a commission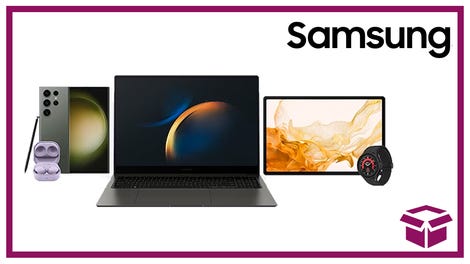 24 hour deals
Discover Samsung - Daily Deal
Jarrod Forthman, the zoo's director, said in a call to Gizmodo that the alligator was going to be euthanized if she couldn't be sent to an appropriate home and he was glad to have been able to take the alligator. He said Tewa would have been euthanized because she couldn't be let loose in the wild given that she has no fear of humans. He said the zoo "definitely wanted to save the animal since they were able and are one of the few establishments that can."
He said transferring Tewa to the zoo was relatively easy, and they spent time with the owner to reassure her that Tewa "would be going to a good home." He said the zoo would allow the woman to visit Tewa as often as she would like, adding, "The last thing we want to see happen is someone lose a pet they've had for decades. We've assured her she can come out and see just how well her pet has been doing since we got her."
Shugert said the alligator had been well-cared for which contributed to a smooth relocation process. "Not only was the owner very cooperative, the alligator was too. She took to the water and habitat right away, appears very happy, and there were no other issues with her integration," Shugert said.
The woman is being charged with a Class C misdemeanor for illegal possession of an alligator egg and for possession of an alligator without a permit. If convicted, the woman faces up to a $500 fine for each citation.
Updated 3/8/2023 12:30 p.m. ET: Includes additional information from Texas Game Warden officials.