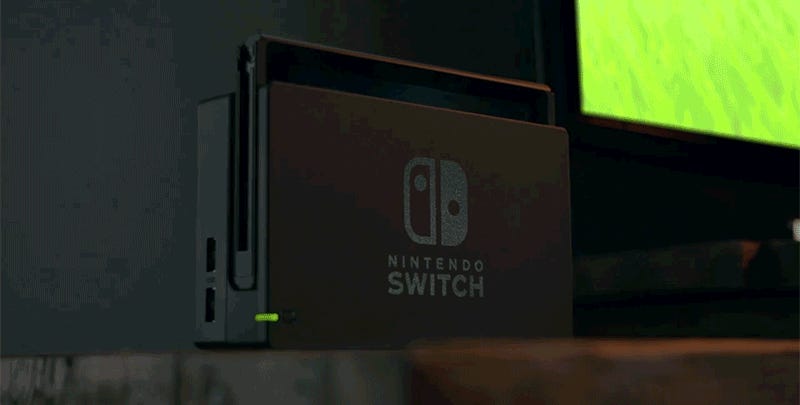 At 10am EST this morning Nintendo dropped a Twitter bomb with the announcement of its much anticipated new console: the Nintendo Switch. Info about the Switch has been leaking out for the better part of a year now, but until today the Switch was referred to publicly as the NX.
Specs are scarce at the moment with the trailer, embedded below, only showing how you can use the Switch, not what it can do game wise.
But holy hell how you can use it. The Switch itself isn't the usual boxy console. It's a monitor that appears to be about 6 to 7 inches wide. When used with the TV it slots into place in a dock, but it can be pulled out of the dock and transported anyway.