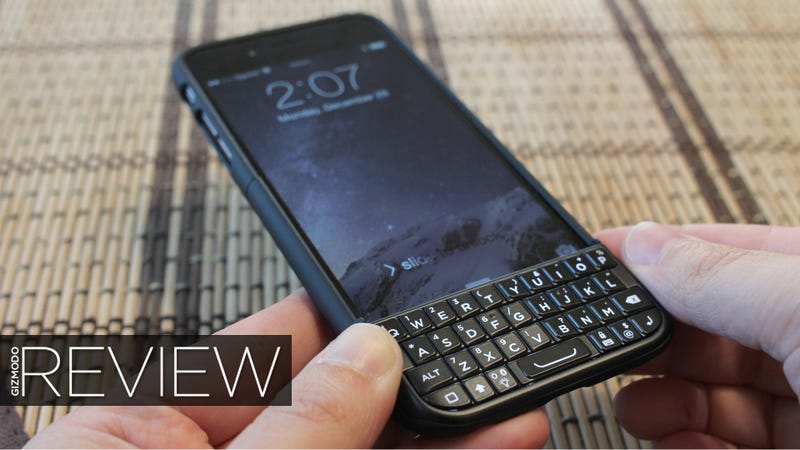 I must be a masochist. I'm typing this whole review on a Bluetooth keyboard smaller than my two thumbs. Touch-type a dozen letters or so—until I make a mistake, wind up with some gibberish and go back to hunting and pecking once more. Yep, definitely a masochist.
The Typo 2 is something so many poor souls think they want: a $100 iPhone case that turns your handset into a wannabe BlackBerry by adding an itty-bitty physical QWERTY keyboard to the very bottom of the phone. But the damn thing lives up to its name. I can't remember the last time I made tihs many mitsakes. I'm (trying to) fix them all as I go.
I actually like physical keyboards. A lot. I'm the guy who used to carry around a Droid 4 so that I could touch-type quotes while I interviewed people. I took all my college notes on a T-Mobile Sidekick. I told fellow gearheads that I'd switch from Android to iPhone the day I could get one with a good physical keyboard. I am the sort of cartoonish nerd stereotype that should love this thing in spite of itself.