More than 2,000 academics, including graduate students, postdoctoral researchers, and at least 1,300 professors, have signed a letter denouncing the Department of Homeland Security's policy separating immigrant children from their families at the border.

The letter opens:

As scholars of education, history, psychology, sociology, and various other academic fields and disciplines, we unequivocally denounce the policies and practices that separate immigrant families, particularly children from primary care givers. We are also educators and (many of us) state employees who carry the charge to serve and advocate for children and families in the states where we work as faculty and to support the development of a healthy generation of young people, more broadly. Our peers, and indeed several of us in this letter, have written to you, offering you evidence of why the unconscionable practice of separating children from their parents and caregivers, accompanying adults, and guardians at the border is not only unsound practice but also untenable.
You are likely aware that White House policy has resulted in immigrant children being separated from their caregivers. The children have been sent to detention centers, which were recently added to Wikipedia's list of concentration and internment camps. Experts consider it a form of child abuse. The president and present administration, including DHS head Kristjen Nielsen, have attempted to shift the blame with falsehoods, or argue that the inhuman practice is simply enforcing the law. Attorney General Jeff Sessions has had to explain why the policy is not like Nazi Germany.
Much of the country is rightly outraged. Two-thirds of the country is opposed to the policy, though more than half of Republicans support it, according to a recent poll.
G/O Media may get a commission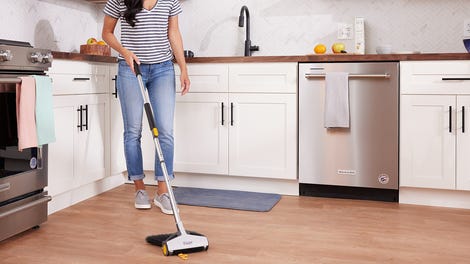 BOGO 50% Off
Flippr - BOGO 50% Off
The letter uses research to demonstrate how the separations can induce trauma in children and lead to a number of negative consequences as they grow. That includes a higher chance of cognitive impairment or adoption of risky behaviors. It points out that there is plenty of data available on the policy's potential effects given the Holocaust and Native American boarding schools. The signatories say punishing these children "is tantamount to government-sanctioned child abuse" and call for "the immediate reunification of minors and their primary caregivers."
But why academics, and why so many? Many of the signatories have studied these effects. "By signing a letter together, we are engaging in a collective action that amplifies this message more than one person can do alone," Chanda Prescod-Weinstein, a postdoctoral researcher at the University of Washington, told Gizmodo. "Importantly it sends a signal about what kind of community academia should be: one that is welcoming to immigrants, regardless of why or how they ended up in the United States."
A form is available for academics interested in signing onto the letter. It ends: "We therefore unequivocally demand that these practices be immediately halted and children be reunited with their parents and caregivers. We urge you to act now."