Disturbing Auto Show Trend—Guys like Scion & Mini are giving us ways to connect our iPods to our cars, but nowhere to safely store them.
Powering Your Nanotech—It's one thing to create a device that's 1/100 the size of a pin head, but it's an entirely different game to power it.
Infiniti Gets Rid of the Blind Spot—Infiniti mixes together a couple of cameras and creates a 360˚ view around your car.
G/O Media may get a commission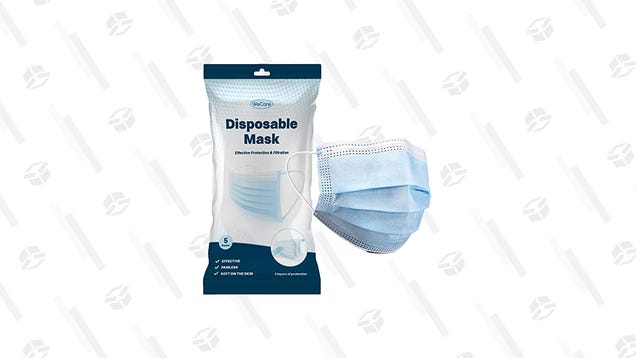 WeCare Disposable Masks With Elastic Earloops- 5 Pack
Apple's Multi-Sized Icons—According to a recent patent filling, It looks like Apple is getting sick of the one size fits all motto for icons.

Sony VAIO 1350 Gets Pretty—Sick of your basic black, silver or white laptop color options? Sony's got you in mind.
Nexus Psile Quiet Media PC—Do you want your PC to be silent, have a Core 2 Duo processor, a silent 80mm fan, and to come with stickers?
Toshiba Qosmio G40—HD DVD Burner and HDMI output, this is one nice little media laptop.
ATI R600—Unlike its competitor, the Nvidia G8x, this guy can send audio over HDMI.

Slate on iTunes Bit Rate Upgrade—Want to hear what others are saying about the upgrade from 128 kbps to 256 kbps?

LG Combo Microwaves—Why don't you add some old world tech to your alien oven?