Put those silly glasses down and prepare to blow your mind (...and possibly get a slight headache). This week's Shooting Challenge is 3 freaking D. To view the photos, just refocus your eyes to merge the white dots.
For anyone who "can't" see the 3D, here's a longer explainer from the comments (rick23) that I thought was pretty good.
1) Look at the white dots so that they look like, er, two white dots.
2) Relax your ocular muscles so that you get double-vision (you can do this, right? I mean sober— everyone can do it when they're drunk...)
3) You should now actually see 4 dots— two on the left and two on the right (you have to use relaxed peripheral awareness to do this; if you try to focus on anything, the two dots will snap back to simply being two dots).
4) Gently nudging your de-focused imaging, try to bring the near left and near right dots into alignment, thus getting one dot in the middle and one dot each on the left and right. (This is kind of tough, and I'm probably used to it because my department's admin puts up those Magic Eye posters on the bulletin board.)
5) Once you've managed (4), simply allow your gaze to float down to the picture below. You should see (peripherally) a picture on the left, and picture on the right, and, more clearly, a picture in the middle. The middle picture is in 3D.
Lead Shot - Getting Ready For Santa
To answer your question, yes... the cookies are as good as they look. Santa won't be disappointed. Canon T2i, ISO 3200, 0EV, f 3.5, 1/30.
-Diego Jimenez
G/O Media may get a commission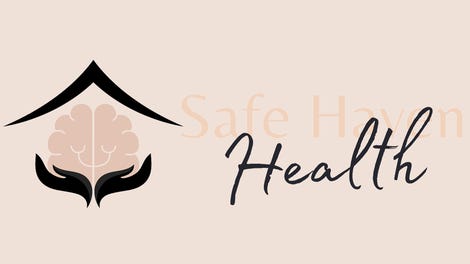 Addiction counseling
Safe Haven Health
Starecase

Framing was done using powerpoint and saving the slide as a jpeg. Taken with Nikon D40 at 18mm on a tripod.
-Jorge Jimenez
Christmas Tree

As soon as I saw the challenge I knew I had to shoot my christmas tree. I know that you will receive tons of photos with christmas trees on it, but it just looks so good! I love stereograms and I had fun taking the shots. I used a Nikon D90 on a tripod with the 18-55 (kit) lenses, F11 and 6s of shutter speed.
-Pedro Vasconcellos
Midnight In The Dressmaker's Shop

This is a shot of dressmaker's forms in storage. Ordinarily I've found these to be a bit disturbing on their own; shooting them in the darkened room - illuminated solely by a Maglite flashlight - only heightened their imposing quality. I'd originally had entirely different ideas for this shooting challenge, but I couldn't resist trying these as a quick experiment. Once I assembled the images in PS, I couldn't help but feel creeped out by their 'Silent Hill' vibe! Nikon D5000 (VR 18-55mm kit lens), f/11, 6 sec. shutter.
-Brian Rowe
The Horrors That Ensue When Man Plays God

I just wanted to see if I could get the effect to work on a macro shot. I didn't use a tripod. I just rested my hands on the table and used the focus points in the viewfinder as guides to make sure the horizontal alignment was the same in both shots. I shot other poses and angles I preferred, but this one created the best 3D effect. It was difficult trying to get enough light for working with such a small aperture while keeping the ISO low, but i think I found the best possible balance for the amount of light I had to work with (two desk lamps). Shot with a Canon Rebel XSi and the 18-55mm kit lens reverse mounted @ 35mm, ISO 200, Shutter Speed 1/60, Aperture f/16.
-Esmer Olvera
Winner - Portrait
This was shot with a pair of Canon G7's synchronized with SDM. The exposure was 1/250 at f/4 and ISO 80.
-Robert Anderson
I know 3D can be a gimmick, but the added dimension just brings out so much character (as well as texture detail) in shots like 'Portrait' that I refuse to imagine a future without its prominence. In the meantime, I'm off to pop some ibuprofen. You can find full-size versions on flickr, but you may need to back up a big from the monitor to actually view them.
Gallery (one-page view)

Today on Life, Panoramic, we're featuring Tokyo by mixed media artist Rikki Kasso. He experiments/genre jumps between classic cityscape photography, candids, nudes and ink, oil and acrylic on wood and canvas.
Gizmodo 3D! We're excited about the potential of entertainment in Three Ds, so this week, we're looking at everything good, bad and absurd about the current state of 3D.