2015 is the year of the Future, thanks to that one rambunctious, time-traveling teen with a hoverboard. As we're still in the opening moments of 2015, we're allowed to be hopeful. Last year we saw a lot of awesome but also a lot of "just wait until next year!" Almost every major company talked of things just on the horizon. That's why I asked last week what rumored and not-so-rumored tech you were most excited for in the year ahead.
These are the small futures we hope come to pass in the 347 days ahead.
Apple Watch (And Other Wearables)
Loved my Pebble since being an original Kickstarter backer, but now I've relinquished it off to my kid in anticipation of the Apple Watch. Bring it on, Cupertino!

via BeyondtheTech
---
Windows 10
I'm currently most intrigued by what Windows 10 is going to look like. Revamping a single UI to scale across every screen intrigues me. I don't have a lot of faith that they'll get it perfect, but as long as the chance exists my intrigue will continue.
G/O Media may get a commission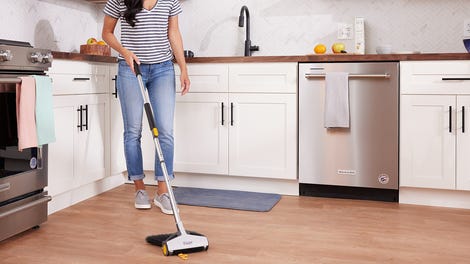 BOGO 50% Off
Flippr - BOGO 50% Off
via chefgon
---
Oculus Rift
I really hope 2015 will be the year of Oculus. It's been already so long since it has been announced and not released. The hype is growing back from time to time when news is written about some crazy new features, but reading about it getting better and better and not being able to try it is so psychically exhausting.
via reengr
---
Steam Machines and That Weird Controller
When Valve and Gabe Newell announced the family of steam machines at CES 2014, people were rightfully excited about bringing Steam catalogs to their televisions. But setbacks with the platform's controller and operating system, SteamOS, pushed back any hardware releases until (at least) 2015. This led to some companies selling their "steam machines" as Windows-based gaming systems. However, Valve has said that the machines will be "front and center" at the Game Developers Conference in March. Here's hoping.
---
OnePlus Two or Whatever They'll Call It
Since I only got mine two weeks ago, I'll probably be holding off til the OnePlus Three, but I have to say, I'm enjoying it a lot (even if it IS too big). So many little tweaks and options that make it a lot of fun to use.
via psybab
---
USB 3.1 Type-C
USB 3.1 and the Type-C connector is more versatile and faster than any USB before. Gadgets are already appearing with this new standard, such as Nokia's new N1 tablet, and other laptop rumors also appear interested in adoption. Hopefully 2015 makes it happen.
---
Magic Leap
One of technology's closely kept secrets, Magic Leap has been igniting our imagination about the possibilities of augmented reality even though there's been no real concrete demonstrations of what they're working on. In 2015, we're not asking for a consumer headset—if Oculus Rift taught us anything it's that products are hard—but clearing up at least a few of those secrets would be a welcomed start.
---
HTC One M9 (Hima?)
The HTC One is always a highly anticipated smartphone because 2013's M7 completely revolutionized how smartphones are made. It also just happens to be one of the most well-built phones you can buy. Preliminary rumors are saying that the M9, codenamed or possibly renamed Hima, will get a huge bump in the camera and processor department. Whatever HTC does release to the world in 2015, it will most likely wow us.
---
Half-Life 3
Hah. Good one.
---
So it sounds like it could be a great year. What other things are you looking forward to 2015?