Sharp-witted writer Damon Runyon dubbed the 1927 killing of Albert Snyder "the dumbbell murder," but it wasn't due to the murder weapon; this photo shows what Ruth Snyder and her lover Henry Judd Gray used to end her husband's life. The moniker came because the killers were, to put it bluntly, stupid.
It was a tale that'll ring familiar to fans of film noir and crime fiction: bored housewife meets a married man with whom she begins a torrid affair. Her inconvenient husband? Well, he's still good for something, but only if he's dead: insurance money.
In Ruth's case, it took awhile for her to convince Judd that Albert needed to be done away with. Their clandestine relationship was in its second year when the deed was carried out. Judd traveled to Long Island, where Ruth lived with her husband and their nine-year-old daughter, snuck into the family's spare bedroom, and counted the minutes until Ruth's scheme could be put into play. At stake was $48,000 in life-insurance dough that Ruth had recently purchased.
It didn't go smoothly. First, the murder itself was a messy situation, and the aftermath was even moreso. As a NY Daily News profile of "Ruthless Ruth" recalls, Albert Snyder was fast asleep, blissfully unaware of the impending doom about to be wrought by the lovers who called each other "Momsie" and "Bud:"
[Henry] slugged him on the head with a 4-pound window sash weight, expecting to knock the man unconscious. But Albert fought back fiercely, and Gray cried out, "Momsie, for God's sake, help!"

The pair finished the job, but it was not an elegant murder. The bludgeon was backed up with a dose of chloroform and strangulation with stiff wire.

The ham-handed killers then staged a robbery. Gray left Ruth bound before fleeing, and she told police a flimsy story about two Italian intruders.

As the investigation was just getting started, a detective noticed Gray's name in Snyder's checkbook and address book.

He asked the woman a simple question: "What about Judd Gray?" The cop was shocked when Snyder gasped, "Has he confessed?"

He hadn't. But she might as well have.

Eventually, both Gray and Snyder did own up - each naming the other as the brains. Runyon dubbed it the Dumbbell Murder because the scheme was so screwy. Another scribe called it a "cheap crime involving cheap people."
G/O Media may get a commission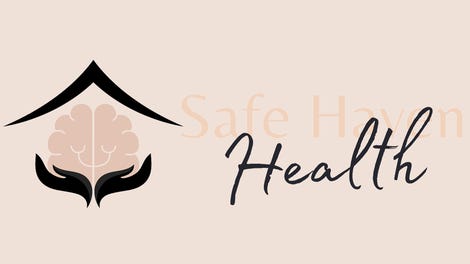 Addiction counseling
Safe Haven Health
The subsequent trial, in which the conspirators turned on each other, brought with it a media frenzy. Both Ruth and Judd were found guilty and faced the electric chair on January 12, 1928.
Ruth Snyder's execution made history by being "the first known image of a execution at Sing Sing and the first photograph of an electrocution;" the NY Daily News dubbed the now-iconic, secretly-obtained photo "the most famous sneak shot photo in tabloid history." See it on Time's website here. And if you hadn't guessed already, this case would go on to directly influence the book Double Indemnity, later made into the classic Barbara Stanwyck noir thriller.
All images: AP Photo