The New York Public Library scanned a huge number of maps. The maps are released under a Creative Commons license, so they're in the public domain for you to study, modify, and modify, or whatever other cartographic desire your little heart holds.
A chart of the West Indies from Cape Cod to River Oronoque.
Filed under "Mystery Maps." Full map.
Aerial survey, Manhattan Island, New York City
From before the dawn of satellite images. Full map.
Virginia
G/O Media may get a commission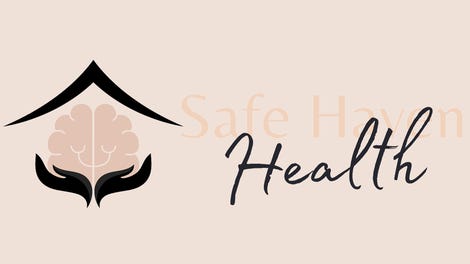 Addiction counseling
Safe Haven Health
I love the colour-highlights marking edges, and the explicit reminder that the United States was not colonized exclusively by English-speaking settlers. Full map.
Glen Haven Water Cure & Summer Resort
The full title is, "No.1 Hotel., No.2 Bath Houses., No.3 Cottages to Rent., No.4 Boat Houses & Dance Hall., No.5 Billiard Room. Glen Haven Water Cure & Summer Resort, Situated at the Head of Skaneatles Lake, Glen Haven, Cortland Co. N.Y." This mouthful of a sketch is from the county atlas of Cayuga, New York. My favourite part may actually be the subtitle in the filing system, "From recent and actual surveys and records under the superintendence of F. W. Beers." 1875 is totally recent! Full map.
Castle Rock or Point of Rocks, Bennington Vt.
Another map from the same F.W. Beers collection has a far more reasonable full title, merely spilling out as "Castle Rock or Point of Rocks, Bennington Vt.; View on the Susquehanna.; Descent into the Valley of Wyoming Pa.; View from GlenMary Lawn on the Owego." This one is from the county atlas of Chemung, New York. Full map.
Plan of Sea Gate, New York Harbor Coney Island.
Filed under Brooklyn. Green covers on primary sources always make me feel like the document is the real-deal. Full map.
A plan of the city of Philadelphia and environs
Filed under Philadelphia, of course. From surveys by John Hills "in the summers of 1801, 2, 3, 4, 5, 6 & 7" because listing that as 1801-1807 makes it look too short. Full map.
Terra Nova
Another extremely long full title, "Terra nova, ac maris tractus circa Novam Franciam, Angliam, Belgium, Venezuelam Novam, Andalusiam, Guianan, et Brasiliam / L. Renard : Terra neuf, en de custen van Nieu Vranckryck, Nieu Engeland, Nieu Nederland, Nieu Andalusia, Guiana en Venezuela." Full map.
Map of North America
And finally, a map of North America, as "drawn and engraved" by D'Anville "under the Patronage of Duke of New Orleans" and published for J. Harrison, London, January 1791. Full map.
This is but the tiniest sampling of the newly-released collection, so go! Shoo! Browse the maps and bring me back your treasures.
Maps from The Lionel Pincus & Princess Firyal Map Division, The New York Public Library, a collection of awesome people for setting these high-resolution scans into the wild.