Gwyneth Paltrow, high priestess of sex-dust smoothies and $66 jade vagina eggs, is back with some more pseudoscientific health advice that you should definitely never follow.
This time, though, Paltrow is peddling a new line of completely unproven nutritional supplements from the cover of Women's Health magazine. Yes, a magazine with the word 'health' in its title actually put a woman who once advocated for vaginal steaming on its cover.
"I think women in modern society don't feel very well. The number one thing women say is 'I'm exhausted and I don't know why!' I want to get to the bottom of why that is," Paltrow said in a completely uncritical Q&A published by the magazine, which by the way was not labeled as advertising but was actually written by one of her employees.
Paltrow was gracing the cover to promote Goop Wellness, a new brand of nutritional supplements she is launching to "address the most common health complaints" she hears from women.
Trouble is, Paltrow's multitudes of 14-carat-gold-crusted "alternative health" advice are a lot like Trump's "alternative facts": basically totally made up. It is a well-worn truth that most vitamin supplements don't do much of anything unless you have a specific, doctor-diagnosed vitamin deficiency. In fact, they can actually be very, very bad for you.
G/O Media may get a commission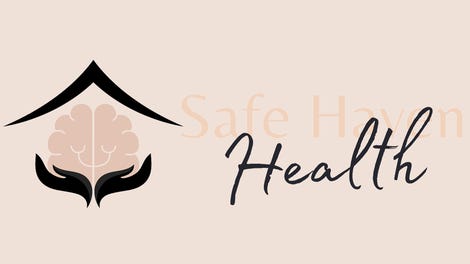 Addiction counseling
Safe Haven Health
"It is disappointing that a magazine called "Women's Health" is embracing this science-free nonsense!" said Tim Caulfield, a professor of health policy at the University of Alberta and author of "Is Gwyneth Paltrow Wrong About Everything?: When Celebrity Culture and Science Clash."
"They are helping to legitimize practices that are completely useless and, for some, potentially harmful," he told Gizmodo via email.
Paltrow also told the readers of Women's Health about a fabulous goat-milk cleanse she recently completed meant to fight off parasites on our bodies. This, of course, is also a totally bunk practice that probably does nothing but burn a hole in your wallet.
The cleanse and supplements are only the latest in a growing list of very bad health advice Paltrow has offered (and sold) to the many fans of her Goop newsletter.
Caufield offered a rundown of Paltrow's worst scientific offenses: "The vagina steam is always a bad idea. Ditto vagina eggs. Most supplements are not needed. Homeopathy is complete and utter bunk."
Gizmodo has reached out to Women's Health to learn why it published unsubstantiated health advice, and why it let an employee of a source conduct an interview. We will update this post if we hear back.
"This kind of media embrace breaks my heart. It fuels a breakdown in critical thinking," he said. "Gwyneth and Goop do push things like real food, sleep and exercise, which is fantastic. But is is always wrapped in a blanket of pseudoscience."
Lucky for Paltrow, all that wellness has allowed her to simply shrug off all the haters concerned that she may be dispensing completely uninformed, unproven health advice that can actually harm people.
"When you're at the forefront of something that's new, people can get really reactive: 'This is crazy! Why are you doing this?'" she told her employee in the interview. "Then, five years later, everyone's fine with it."
The interview notes that Paltrow seems to have a "Spidey sense" for health trends. Case in point: Those jade vagina eggs Goop was promoting earlier this year to help women everywhere add a little oomph to their sex lives sold out within three hours—despite the fact that doctors recommended against them, advising that they might cause bacterial infections, in addition to not actually working to strengthen pelvic floor muscles, as Goop claimed they would.
"When I find something I think works, I like to share it with people," Paltrow said in the interview.

But really, Gwyn, we wish you wouldn't.