After weeks of intense opposition, Kinder Morgan announced it was halting all non-essential work on its Trans Mountain Pipeline expansion on Sunday. The move throws one of Canada's biggest fossil fuel infrastructure projects into doubt, with the company setting May 31 as a deadline to resolve issues around the project.

If that deadline isn't met, energy company Kinder Morgan may put the project on the shelf.
The pipeline was approved by the federal government in November 2016, but has since run into a buzzsaw of opposition led by First Nations. Numerous tribes along the 715-mile route oppose its construction on cultural, environmental and climate grounds.
So, it's perhaps no surprise that the stoppage announcement came a day after an estimated 300 indigenous leaders and climate activists formed a blockade at Kinder Morgan's facilities in Burnaby, British Columbia where the proposed pipeline would end.
"Yesterday, Kinder Morgan blinked," Grand Chief Stewart Phillip, who serves as President of the Union of BC Indian Chiefs, said at a news conference on Sunday. "They took a step back. And today, after some long hours in the board room last night, they've come to the inevitable conclusion that you simply can't ram a pipeline through in such opposition, legal, political, on the ground opposition. It's impossible."
G/O Media may get a commission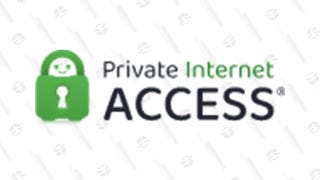 $3 per month
Private Internet Access | 2 Years + 2 Months Subscription
Phillip and other tribal leaders have leading the pipeline opposition for years. They also have a partner in the British Columbia government, which has also come out against the pipeline. The city of Burnaby has said "no thanks" as well, and is taking its case against the pipeline infringing on local construction bylaws to the Supreme Court.
Together, these groups stand in opposition to the federal and Albertan governments, which want the pipeline to be built. The now-halted pipeline would triple the amount of tar sands the original Trans Mountain Pipeline currently moves from Alberta to British Columbia, serving as an economic lifeline to Alberta. It would also help fill federal coffers, which is why the Trudeau administration approved it.
The work stoppage sets up a battle over the next seven weeks, one that could have far-reaching consequences.
"If we cannot reach agreement by May 31, it is difficult to conceive of any scenario in which we would proceed with the project," Kinder Morgan CEO Steve Kean said in a statement.
That has pipeline proponents scrambling to take action and exert pressure on the opposition. In the wake of the work stoppage, Alberta's Premier Rachel Notley said that "Alberta is prepared to be an investor in the pipeline. This pipeline will be built," while also threatening to take economic actions against British Columbia if opposition continues.

That sentiment was echoed almost verbatim by Prime Minister Justin Trudeau half an hour later, when he tweeted, "The Trans Mountain Pipeline will be built."
While Kinder Morgan has argued the pipeline is safe, tribal governments are extremely concerned about what a spill would mean. The pipeline would move bitumen, a highly toxic product that's difficult to clean up. The increased flow of bitumen to the Burnaby processing facility would in turn increase ship traffic in the Burrard Inlet up to sevenfold, further upping the risk of environmental catastrophe.
Then there's climate change. Canada has tried to stake its reputation as a leader, but the pipeline—which would transport some of the most carbon-intense oil in the world—flies in the face of that.
There's also the pressing moral issue of reconciliation with First Nations after years of cultural and actual genocide. Justin Trudeau campaigned on a platform of atoning for the federal government's mistreatment of indigenous people, though tribal members feel like his actions with regards to the pipeline speak louder. They view the protests as a real model of reconciliation.
"Kinder Morgan's investors have seen that people all across Canada are choosing Indigenous rights, clean water and a safe climate over this dangerous pipeline," Clayton Thomas-Muller, a Mathias Colomb Cree Nation activist and organizer with 350.org, said in a statement. "Now it's time for Justin Trudeau to do the same."