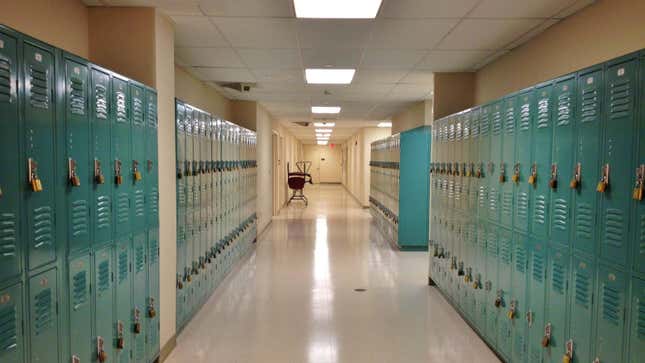 If it isn't broken, don't replace it with AI—especially when it comes to metal detectors. This past October, a high school student in New York was stabbed with a knife that the school's AI weapons scanner failed to detect.
Maybe AI-Written Scripts are a Bad Idea?
According to BBC, the stabbing occurred at Proctor High School in Utica, New York last Halloween and the 18-year-old suffered stab wounds to the head, neck, shoulder, back, and hand. Prior to the stabbing, the high school invested in a multimillion dollar AI weapons detection system from a company called Evolv Technology. That weapons scanner failed to detect the 9-inch knife brought into the school, which was then used in the stabbing.
"There's an epidemic of schools buying new technology based on audacious marketing claims, then finding out it has hidden flaws, often millions of dollars later," said Connor Healy to the BBC. Healy is a director at the security research firm TVPM. "Evolv is one of the worst offenders. School officials are not technical experts on weapons detection, and companies like Evolv profit from their ignorance."
"We sincerely regret the incident that took place on October 31st in Utica. More than anything, we want students across the country to be and feel safe," Evolv Technology said in a statement emailed to Gizmodo. "Our founders started Evolv to help create safer places where people gather. Our team of dedicated and highly experienced security professionals and notable security advisors strives to do that to the best of our ability each and every day."
The Utica City School District reportedly purchased Evolv systems for the district's 13 schools last March and the detectors were installed over the summer break. Brian Nolan, superintendent, told BBC that since the stabbing, three more knives have been found on students that were not originally detected by the AI weapons scanner. The scanners have been removed from Proctor High School and replaced by metal detectors but are apparently still being used in the district's 12 other schools.
"The kids [who had the knives] all said they walked right through the weapons detection system, we asked them about that… it truly, truly does not find knives," Nolan told the BBC.
As the outlet points out, Evolv's website previously plastered the slogan "Weapons-Free Zones" across its homepage. That language changed following the stabbing to "Our Mission: Safe Zones" and then again, more recently, to "Our Mission: Safer Zones." Evolv's mission is to replace traditional metal detectors with scanners powered by AI, and according to a previous release from the company, its systems were able to detect knives.
Want to know more about AI, chatbots, and the future of machine learning? Check out our full coverage of artificial intelligence, or browse our guides to The Best Free AI Art Generators, The Best ChatGPT Alternatives, and Everything We Know About OpenAI's ChatGPT.
Update May 25 10:15 am ET: This article was updated with a statement from Evolv Technology.