When Apple stopped including disk drives on its desktop computers, the world barely batted an eye. When DVD-ROMs were removed from the MacBook, few cared. But the loss of the headphone jack on the iPhone 7 is a clear indicator that the apocalypse is upon us. But don't freak out just yet, we're going to help you deal.
Because using a standalone MP3 player or simply not upgrading to the iPhone 7 are laughable alternatives, here are some more down-to-earth ways to keep privately enjoying your music so no one can judge you for how terrible your taste in music is.
---
Lightning Headphone Adapters
Apple Lightning Headphone Adapter
The cheapest way to cope with Apple's decision to remove the headphone jack from the iPhone 7 and 7 Plus is to simply use the 3.5-millimeter to Lightning adapter that's bundled with both phones. It's free, which is nice a gesture, but the downside is you'll probably lose it within the first week, and have to buy a replacement. Thankfully they're just $9.
G/O Media may get a commission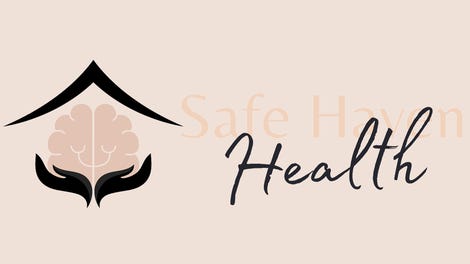 Addiction counseling
Safe Haven Health
---
Scosche Strikeline Adapter
Are you so enraged with Apple's decision to nix the headphone jack on the iPhone 7 that you refuse to spend any additional money with the company after upgrading? That's OK, Scosche will happily take your money. Its new Strikeline adapter lets you keep using your favorite analog headphones, with just a little bit of added dongle bulk hanging off the bottom of your fancy new hardware.
---
Scosche Strikeline Cable
There's no shortage of Lightning port adapters for tethering your cabled headphones to your new iPhone 7, but what about connecting it to the ancient stereo system in your car that only has an aux-in port? Scosche's Strikeline cable has you covered there. It works with headphones, or serves as a three-feet long physical connection between your phone and a stereo system, complete with inline playback controls and a microphone.
---
Wireless Headphone Adapters
Griffin iTrip Clip Bluetooth Audio Adapter
If you like the idea of cutting the cable tie to your iPhone 7 from your existing headphones, say hello to the latest accessory you do not want to forget at home. The Griffin iTrip Clip is as simple as Bluetooth headphone adapters get, giving you roughly six hours of playback on a single charge. Yep, yet another thing to charge at night.
---
Wicked Audio Reach Bluetooth Audio Receiver
For exactly the same price as Griffin's iTrip Clip, the Wicked Audio Reach only musters about five hours of battery life on a quick hour-and-a-half charge, and includes the same playback and volume controls you can keep in easy reach while your phone is buried in your pocket. So why opt for Wicked Audio's solution? That's easy: If you're a fan of white iPhones, there's a matching white version of this adapter.
---
Anker 2-in-1 Bluetooth Stereo Audio Music Receiver Adapter and Transmitter
Why cough up $30 for a wireless Bluetooth audio adapter when most can be had for just $20? The beauty of Anker's 2-in-1 device is that it can either add wireless functionality to a pair of wired headphones, receiving a Bluetooth signal from your iPhone 7, or it can broadcast a Bluetooth signal from an audio source that doesn't already have that capability, like from the headphone jack on your television.
---
Etekcity Wireless Bluetooth NFC Receiver Audio Adapter
You probably haven't heard of the Etekcity brand, but its tiny wireless adapter might be the one to beat. It's just $20, claims to offer 10 hours of playback time per charge, works as both a Bluetooth receiver and transmitter, and even has NFC making it easy to pair to supported devices with a just a single tap. What's the downside? Trusting a brand you're unfamiliar with requires just a tiny leap of technological faith.
---
Lightning Earbuds
Apple Lightning EarPods
If you've already decided that you're upgrading to the iPhone 7 or iPhone 7 Plus, you're already going to find Apple's new Lightning connector EarPods bundled with your new phone. Some people love them, some people hate them, but you don't really have a choice anymore. And if you're on an older iPhone with a Lightning port and want to upgrade, $29 buys you a one-way ticket the future.
---
JBL Reflect Aware
JBL has managed to pack a lot of functionality into a pair of compact earbuds designed to stay in your ears even during an intense workout. The best feature of JBL Reflect Aware's earbuds isn't their noise canceling powers—it's the Lightning connector which means you don't need to use an adapter, don't need to pair anything, and most importantly, don't need to charge yet another device every night.
---
Wireless Earbuds
Apple AirPods
At just $159 with an impressive five hours of battery life that can be boosted to almost 24 full hours through its battery case, Apple's new AirPods might actually be the best way to go wireless—and the most affordable. You unfortunately won't be able to get them until October, and they use Apple's new W1 wireless chip which means they'll only work with the iPhone 7 or 7 Plus. That's a bummer, but if you plan to upgrade and want the easiest way to transition to a life without a headphone jack, this might be it.
Update: The AirPods will work as standard Bluetooth headphones for any mobile device.
---
PureGear PureBoom Bluetooth Wireless Earbuds
Wireless earbuds tend to be a bit clunkier and heavier than the tethered variety since they require a rechargeable battery. PureGear's new PureBoom earbuds stash it away inside a chunky inline remote, but after a two-hour charge you'll get about eight full hours of wireless playback from them. When not in use, the earbuds magnetically attach to each other to help minimize tangles—the magnetic click also conveniently auto-pauses whatever you're listening to.
---
Jabra Elite Sport
Rechargeable batteries still suck pretty hard, but over the years they've managed to suck less and less, to the point where they're now small enough to build right into individual earbuds, without requiring any cables at all. At $250, Jabra's new pricey Elite Sport wireless earbuds only run for about three hours on their own, but they can be recharged a couple of times using their handy carrying case, giving you about nine hours of playback time in total. Did we mention there are zero cables to wrangle?
---
BeoPlay H5
You'll have to settle for just five hours of streaming music or talking on the phone with Bang & Olufsen's BeoPlay H5 earbuds, but as far as wireless headphones go, these are as minimal and sleek as you're going to find. By compromising on the size of the battery, B&O has succeeded in making a pair of earbuds that don't look like you'll have to recharge them every night. The H5s are also splashproof, allow you to tune and customize their sound through a free accompanying app, and automatically turn off when you connect the magnetic earbuds together to help maximize battery life.
---
Jaybird Freedom Wireless
Designed for use during activities like running, biking, or anything that causes you to work up a sweat, Jaybird's Freedom Wireless don't mind a little moisture, and they include wings that help them stay in your ears while you're bouncing around. They also boast an impressive eight full hours of playback time, made possible by the inclusion of a tiny portable charger that lets you juice them back up after four hours.
---
Bragi The Dash
Not only can Bragi's The Dash wireless earbuds stream music or phone calls from your iPhone 7, they can also keep a small portion of your music collection onboard with four gigabytes of built-in flash memory. Because of their diminutive size, battery life is rated at just three hours, but The Dash's carrying case has a battery of its own that can completely recharge the earbuds up to five times, generously extending your playback time. That helps explain why they're so expensive.
---
Bragi The Headphone
If you don't have $300 to blow on Bragi's The Dash wireless earbuds, the company now offers a more affordable solution—with a few minor compromises. There's no built-in storage for playing music while away from your phone. And the included case can't be used to recharge the earbuds, so after about six hours you'll be left with nothing but a fancy pair of earplugs.
---
Lightning Headphones
Philips Fidelio M2L
One of the few tech companies that seems to have a working crystal ball for predicting the future, Philips has actually been selling headphones with an Apple Lightning cable for a few years now. The digital-to-audio conversion required to turn your MP3s into audible music all happens within the M2L headphones themselves, meaning there's less chance of the signal being degraded as it travels down the headphone cable.
---
Audeze Sine On-Ear
Audeze is one of just a few companies that make over-the-ear headphones with what's known as a planar magnetic driver. The technology uses a thin electrically-charged film spread across the headphone's moving diaphragm. It's a more efficient way of producing sound that doesn't require a separate hardware amp, but also helps reduce distortion which is why many audiophiles-on-a-budget like to go this route.
---
Audeze EL-8 Titanium
The EL-8 headphones use the same planar magnetic technology as the Audeze Sine headphones do, but on a larger scale so the sound has more intense bass, with a further reduction of noise and distortion. The EL-8's acoustic profile can also be customized and tweaked using the free Audeze DSP app. So if you're especially picky about what you subject your ears to, these should go a long way to making you satisfied. The privilege will cost you just 800 bones.
---
Wireless Headphones
Bose QuietComfort 35
Bose's QuietComfort noise-canceling headphones are as common a site in airports as Sbarro restaurants and Hudson News stores, but it wasn't until just a few months ago that one of the most popular headphones among travelers finally went wireless. The Bose QuietComfort 35s don't come cheap, and they don't look particularly high-end. But it's all about function here. The company has been making noise-canceling headphones for forever, and has some of the best tech available. $350
---
Sony MDR-1000X
Bose's headphones might be synonymous with noise-canceling, but to some of us they just look awful. Thankfully, countless other companies also have very good noise-canceling technology, plus a talented team of product designers on staff. Sony's new MDX-1000X wireless headphones look fantastic, and actually offer multiple noise-canceling modes, including one that lets voices and ambient sounds through so you're still aware of your surroundings while tuning out all the other background din. $400
---
Parrot Zik 3
Our own choice for best wireless headphones, Parrot's Zik 3 look like a swanky leather-clad accessory you'd find bundled with a luxurious Rolls Royce. But they're also packed with impressive functionality, including near invisible touch-sensitive controls on the ear cups, noise cancellation, and completely customizable sound. It's also a standout when it comes to talking on the phone, thanks to a bone-conducting mic that helps ensure you come across crystal clear to the person you're talking to.
---
Sennheiser 2.0 Momentum Wireless
If you're willing to spend almost $1,000 on a new iPhone when your iPhone 6 still works fine, then clearly money is no object to you. So when it comes to upgrading to wireless headphones, the Sennheiser 2.0 Momentum Wireless should be at the top of your list. The build quality is impeccable, the sound is even better.