At this point, it's no secret that the butterfly keyboard used on newer models of Apple's MacBook and MacBook Pro laptops have a litany of issues. Apple might be the last to recognize it, but the company is finally offering its customers free fixes for issues stemming from the flawed keyboard design.
Owners of MacBooks dating back to early 2015 and MacBook Pros from 2016 and newer will have the ability to get a number of common keyboard-related issues fixed for free from Apple through a new service program. For those who have already forked over cash for repairs, Apple will offer a refund.

According to Apple, the program will address letters or characters on the keyboard repeating unexpectedly, letters not appearing when a key is pressed, and keys feeling sticky or not responding in a consistent manner—all issues that users of Apple's new laptops have likely encountered at some point.

Per Apple's notice announcing the service program, here's the full list of models that are eligible for the service program:

MacBook (Retina, 12-­inch, Early 2015)
MacBook (Retina, 12­-inch, Early 2016)
MacBook (Retina, 12-­inch, 2017)
MacBook Pro (13­-inch, 2016, Two Thunderbolt 3 Ports)
MacBook Pro (13-­inch, 2017, Two Thunderbolt 3 Ports)
MacBook Pro (13-­inch, 2016, Four Thunderbolt 3 Ports)
MacBook Pro (13-­inch, 2017, Four Thunderbolt 3 Ports)
MacBook Pro (15-­inch, 2016)
MacBook Pro (15-­inch, 2017)
Owners of those devices will be able to take their laptop to an Apple Store or any Apple Authorized Service Provider to receive repairs, which will be provided free of charge (though it's worth noting that Apple has a habit of finding other issues that need to be fixed first with a device, and the company will happily charge for addressing those problems.)
G/O Media may get a commission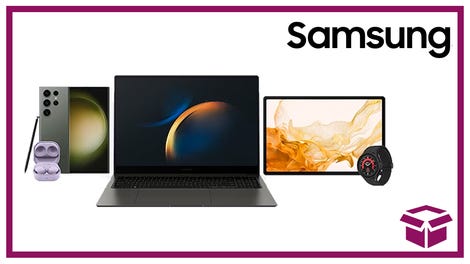 24 hour deals
Discover Samsung - Daily Deal
Apple warned that servicing the issues may require replacing individual keys or the entire keyboard. If the place you take your laptop doesn't have the parts on site, you may be without your laptop for a few days.
The service program amounts to the first time Apple has really acknowledged what owners of the MacBook and MacBook Pro are already aware of: the butterfly keyboard design sucks. First introduced in 2015, the butterfly keyboard doesn't look any different than Apple's old scissor-style keyboards, but the mechanism under the key itself is different. The butterfly design shortens the "travel" required to register a keystroke and allowed Apple to slim down the design of its laptop. The company hyped the mechanism by claiming the keyboard design is "four times more stable" than its standard, scissor mechanism.
The bigger problem is that there's almost no margin for error under the keycaps. If a crumb or especially large spec of dust lodges under a key the key will just stop working.
Unfortunately, the results have underwhelmed and the keyboard has become one of the top complaints about Apple's newest laptops, as something as small a crumb sneaking under a key can render it useless. It's not uncommon for the mechanism to get stuck, and some users have reported hearing high-pitched sounds when pressing keys at times.
The issue has been so bad that users have taken to banding together in hopes of getting Apple's attention. More than 31,000 people have signed a Change.org petition demanding Apple recall MacBooks with the butterfly keyboard, and the company was hit with a class-action lawsuit over the design earlier this year. Apple's service program may quell some of the complaints but may still need to go back to the drawing board for the keyboard design on future models of its laptops.