According to The SF Weekly, Apple investigators looking into the missing iPhone 5 may have been impersonating San Francisco police officers. That's a crime.
The SF Weekly reached Sergio Calderón, who believes he was the person referred to as a suspect in a CNET story claiming that an iPhone 5 was lost in a bar. He tells The SF Weekly that six people with badges claiming to be San Francisco police officers stopped at his home and began asking questions about the missing iPhone 5. At least one of these men was actually an Apple employee.
With Calderón's consent, the six searched his home, car and computer. The SF Weekly also notes that the investigators questioned Calderón and his family's immigration status. He tells the Weekly that at no point did investigators ever claim to be working on behalf of Apple, and he still has no idea who was in his home, or rifling through the files on his computer.
G/O Media may get a commission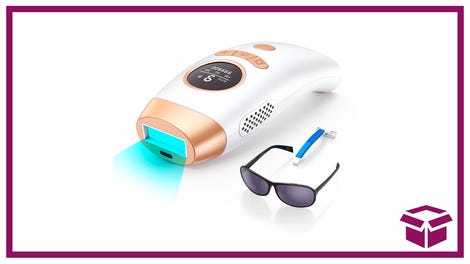 58% Off + Coupon
IPL Hair Removal Device
"They threatened me," Calderón told The SF Weekly. "We don't know anything about it, still, to this day."
The San Francisco Police Department told Gizmodo it has no knowledge of the search.
Update: The San Francisco police department has changed its story. It now says some officers did accompany Apple investigators to Calderón's home. They did not enter the home, and Calderón was under the impression that the apparent Apple investigators who did enter his home were part of the SFPD.
However, The SF Weekly did reach one of them men who searched Calderón's home. Anthony Colon left his contact information with Calderón. The Weekly called him. It turns out Colon is not a member of the San Francisco police department at all. He's a former San Jose cop who now works for Apple. According to his LinkedIn profile he's a senior investigator for Apple. (Colon appears to have taken his LinkedIn profile down. Here's the Google cache.) The San Francisco police are looking into what went down.
It would not be the first time Apple has used private security to hunt down leaks. However, if the people who stopped in at Calderon's home were not with the San Francisco police, that's a crime. And if they were with the SFPD, they had an obligation to report the information to the department, which did not happen.
So, aside from Colon, who were the other five "officers" that stopped by Calderón's home and threatened him? Were they off-duty SFPD? Were they members of REACT, the special unit (the same unit that raided Jason Chen's home last year) charged with investigating computer crime? Why were they questioning Calderón's immigration status? If you know anything, please get in touch.
Update: Most of our questions about the officers' identity have seemingly been answered, but we still want to know who was questioning the Calderón's immigration status, and why.
[SF Weekly]